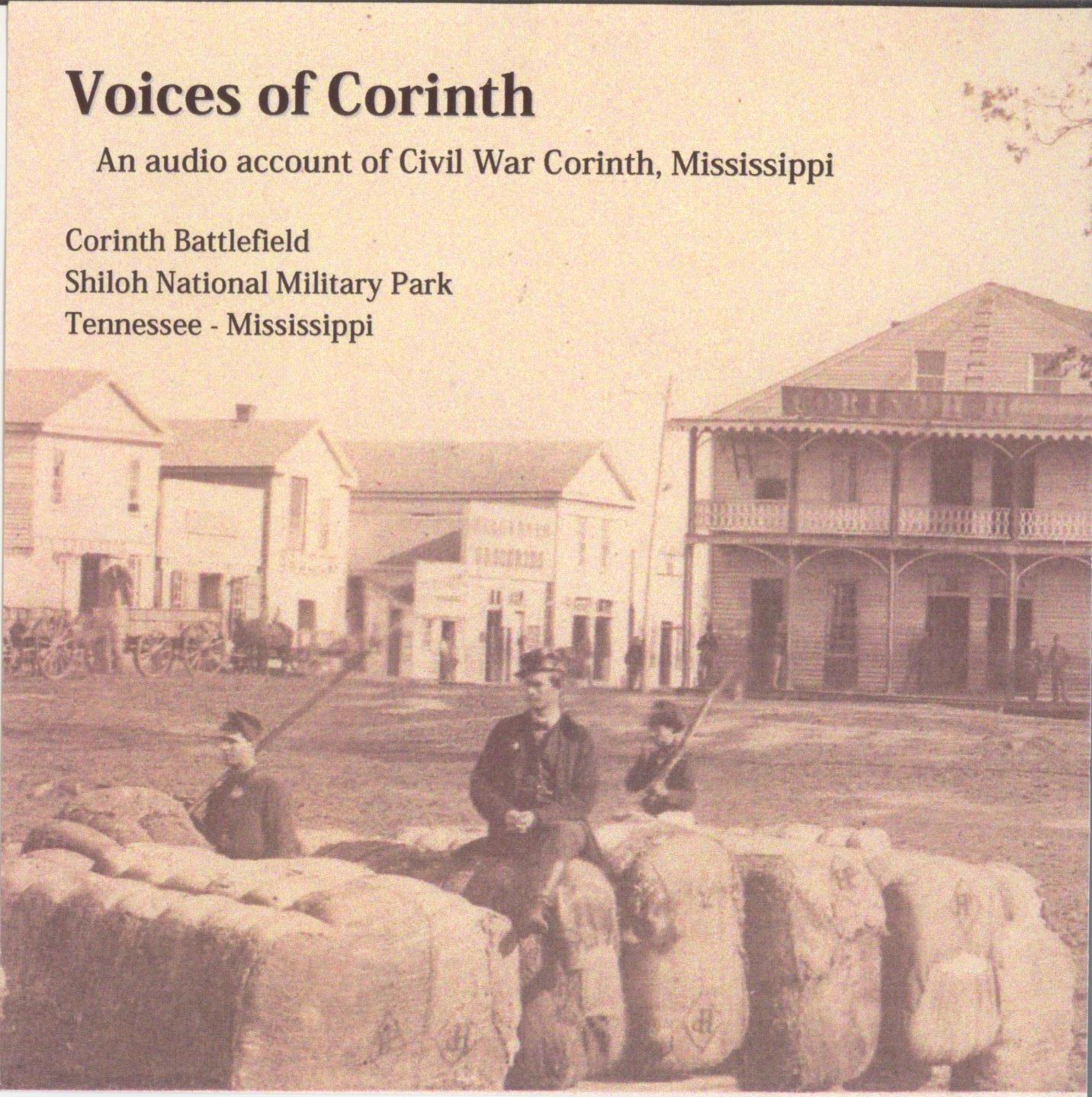 News Release Date:
September 23, 2012
Contact: Corinth Civil War Interpretive Center, 662-287-9273
On Friday, September 21, a new audio CD was released by Shiloh National Military Park entitled "Voices of Corinth: An Audio Account of Civil War Corinth, Mississippi." This new CD features the words of participants, both military and civilian, as they describe their experiences of Corinth, Mississippi during the war. The 71-minute long CD begins with the occupation of Corinth by Confederate troops in early 1862, and takes the listener through the aftermath of the battle of Shiloh, the siege of May 1862, the occupation by Union forces, and ends with the story of the contraband camp as told by a missionary to the area.
"We are very proud of the Voices of Corinth CD," stated Superintendent John Bundy. "The project was produced completely 'in house,' with park volunteers and rangers not only lending their voices to the recording, but our rangers also conducted all of the research, wrote the script, and then recorded, edited, and mixed the CD," said Bundy. Voices of Corinth was recorded and mixed in just one week to make it available for purchase in time for the commemoration of the 150th anniversary of the Battle of Corinth which took place in early October 1862. The CD is meant to supplement any tour or study of Corinth by bringing the voices of the people who experienced the Civil War in the area to life.
Voices of Corinth, which was funded in part by Eastern National bookstores, a not-for-profit partner of the National Park Service, is available for purchase at the Corinth Civil War Interpretive Center bookstore. For more information on the CD and the upcoming events commemorating the 150th anniversary of the Battle of Corinth, please visit www.nps.gov/shil or call 662-287-9273.