Trading Cards are Back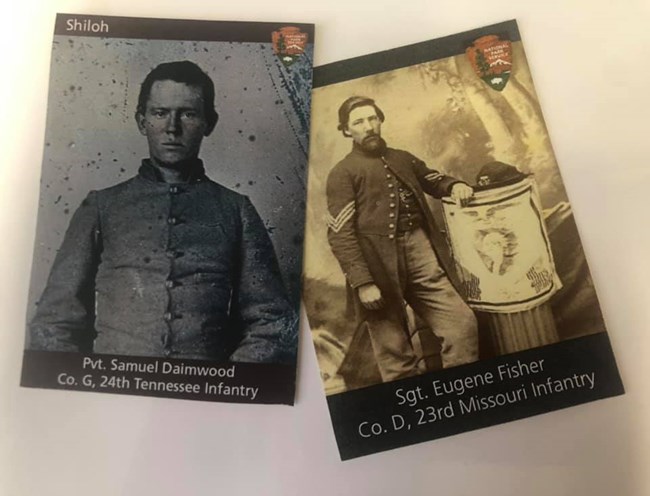 Trading Cards are back at Shiloh! But, you have to earn them.
Come to the front desk at the Visitor Center to pick up a question sheet. Follow the directions on the page and return it to the front desk with the correct answers to earn your two trading cards.
A new pair of trading cards will be available at the beginning of each month. Collect them today!
Last updated: June 7, 2021