Corinth Contraband Camp Symposium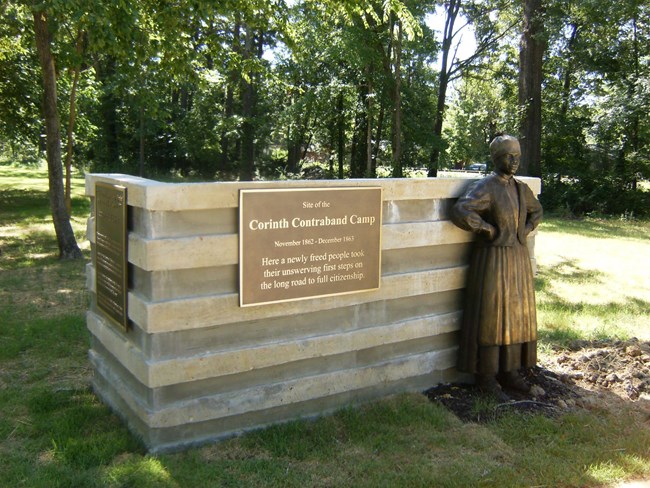 Shiloh National Military Park in conjunction with the Ulysses S. Grant Association and the Ulysses S. Grant Presidential Library at The Mississippi State University will host the Corinth Contraband Camp Symposium in Corinth, MS on April 17th and 18th, 2014. Most of the two day event activities will take place at the Corinth Coliseum Civic Center. The keynote speaker on Thursday evening will be Dr. John David Smith, Charles H. Stone Distinguished Professor of American History at The University of North Carolina at Charlotte. On Friday morning, a ranger guided tour of the Corinth Contraband Camp will be offered followed by a panel discussion featuring Abraham Lincoln, General U.S. Grant, and Frederick Douglas. Keynote speaker on Friday will be Deirdre Cooper Owens, Assistant Professor of History at The University of Mississippi. Acclaimed Civil War musician Bobby Horton will perform on Friday evening, concluding the symposium activites.
For more information contact the Corinth Battlefield Staff at (662) 287-9273.
Corinth Contraband Camp Symposium Poster
Corinth Contraband Camp Symposium Program
Last updated: February 20, 2019