Civil War - The Untold Story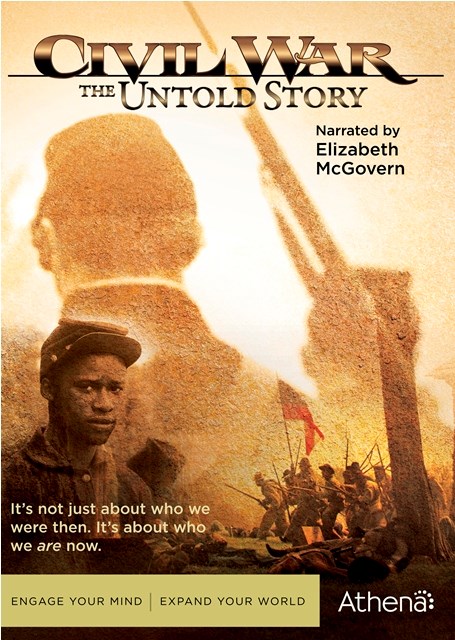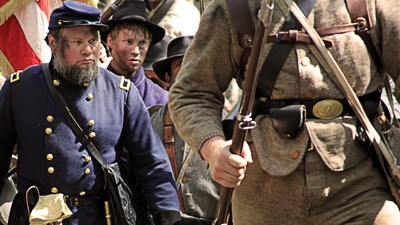 Shiloh National Military Park is pleased to be partnering with the city of Savannah, Tennessee, and 12 other national parks around the country, in hosting the world premiere of Civil War: The Untold Story. The screening will take place on Friday, March 21, at the historic Savannah Theater. We will be viewing episode #2, which covers the Battle of Shiloh and its aftermath. The entire five-part mini-series will be broadcast nationally on Public TV stations in April 2014.
Filmed in a sweeping cinematic style, Civil War: The Untold Story painstakingly recreates the battles of the Western Theater in a thoroughly authentic manner. Many scenes were filmed on the very grounds where these epic battles were fought, which add to the sheer magnitude of history felt throughout the films. The series also uses state-of-the-art 2D and 3D graphics, fascinating archival imagery, and incisive expert commentary by Civil War historians and scholars.
Timed to coincide with the 150-year anniversary of the pivotal "Campaign for Atlanta," the series also chronicles the presidential campaign of 1864 in which Abraham Lincoln was nearly defeated. In many ways, Civil War: The Untold Story can be considered a prequel to Steven Spielberg's "Lincoln." Within the story of the Western Theater, the series highlights the causes of war, the home front, the politics of war, and the impact of war on Southern civilians and women. The authenticity of uniforms, voiceovers and scenery, makes it seemingly impossible to distinguish this modern adaptation from the actual war so many years ago.
Civil War: The Untold Story is produced for public television by Great Divide Pictures, which, in addition to numerous cable television documentaries, has created more than 25 films shown in National Parks Visitor Centers around the country. The series is sponsored by Nashville Public Television and will be distributed to public television stations nationally by American Public Television (APT).
We are honored that series producer and director Chris Wheeler will be on hand to introduce the episode on March 21. Following the movie we will have a panel discussion featuring Eric Jacobson of the Battle of Franklin Trust, Dr. Timothy B. Smith from the University of Tennessee at Martin, and Stacy D. Allen, author and Shiloh's chief ranger.
Doors for this one-time event will be at 6:00 pm with the film starting at 7:00 pm. The premiere is free and open to the public. The Savannah Theater is located at 601 Court Street (behind the courthouse) in Savannah. For more information please contact the Shiloh Visitor Center at 731-689-5696.
Last updated: April 14, 2015