Road Construction
Roads and facilities in the parks were badly damaged by repeated major winter storms that began with a weather event in early January 2023 and followed by a succession of weather events in March. Damage occurred on park roads, but also outside the parks on roads that provide access to some areas of the parks.

In areas where road work is on-going or there are only temporary repairs, travel slowly and obey reduced speed limits and any traffic managament, such as temporary traffic lights or flaggers.

Road repairs by Tulare County, CalTrans, and the parks continue through 2023. Access will re-open as work can be successfully completed. It is possible that access to some areas of the parks may not be possible until 2024. See the Current Conditions page for the most up-to-date information.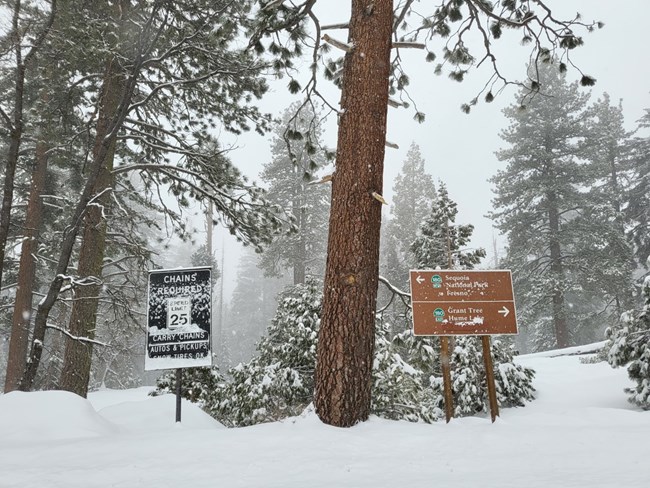 Winter Road Closures and Plowing Operations
Winter snowfall always brings delays and closures, with some roads closing on an annual schedule and other closures occurring related to snow or hazardous conditions. For a schedule of regular closures, check our Road Information web page. For other updates, check our Current Conditions web page or call our main park number and press 1, 1 for road conditions. For more information on winter driving, check our Winter Driving and Tire Chains page.
Last updated: October 6, 2023