Locations of Food Storage Boxes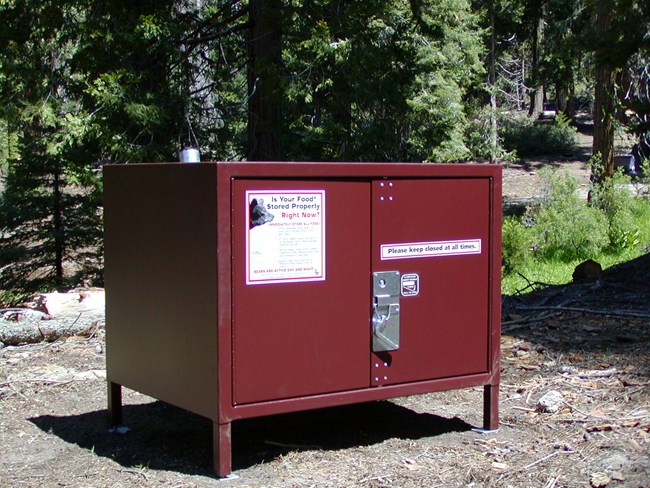 DO NOT count on foodstorage boxes being available; they may be full or may have been removed due to breakage or disuse.
Containers are by far the preferred method of food storage throughout the wilderness of these parks. Where boxes are not available, you must carry a portable animal-resistant container or hang your food properly. Know that hanging your food does not guarantee that a bear will not obtain it. Bears will climb and chew through branches in order to get at a hung bag of food.
Many trailhead parking areas have food storage boxes.
---
Select the area you wish to visit (generally listed from north to south):
Last updated: April 25, 2022