John Krebs Wilderness Dedication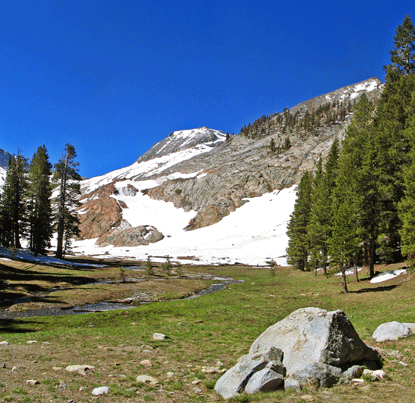 Sequoia & Kings Canyon National Parks has proudly dedicated the newly designated John Krebs Wilderness. The ceremony took place on Saturday, July 25, 2009, at the end of the road in Mineral King Valley.
This event celebrated this addition to the park's designated wilderness, "where earth and its community of life are untrammeled by man."
"This day is the culmination of efforts to conserve forever the wildness of this beautiful valley," said Park Superintendent Craig C. Axtell. "Efforts began in the 1970s to transfer lands to the National Park Service, preventing commercial development of the valley for a ski area. On this day, we celebrate this spectacular valley by designating it as wilderness, the highest level of protection we can provide."
President Barack Obama signed into law the John Krebs Wilderness on March 30, 2009, designating 39,740 acres of spectacular sub-alpine and alpine environments in the Sierra Nevada ecosystem as federally protected wilderness. The area is named for the former congressman who is recognized for the legislation that incorporated Mineral King into Sequoia National Park in 1978.
Congressman Krebs served two terms in the U.S. Congress representing California's 20th District, beginning in 1974. His dedication to the preservation of wild lands remains undiminished, as he made clear during the ceremony.
In addition to Congressman Krebs, taking part in the dedication were The Honorable Jim Costa, the congressman who currently represents the 20th District; Tom Bohigian, California State Director for Senator Barbara Boxer; and William Tweed, Chairman of Sequoia Natural History Association. Over 250 other interested citizens were also in attendance.
Most of the John Krebs Wilderness was included in Sequoia National Park by the enabling legislations that created the park in 1890. In 1980, following passage of the Wilderness Act of 1964, the National Park Service determined that lands in the Mineral King Addition above 8,000 feet in elevation had characteristics that made them eligible for wilderness designation. In the mid-2000s, Senator Barbara Boxer developed a bill to designate the area as the John Krebs Wilderness. With the support of congressmen Costa and Devin Nunes (the latter currently represents California's 21st District), this bill became the vehicle for establishing the John Krebs Wilderness.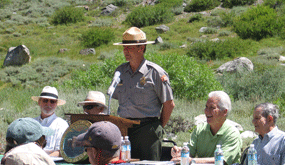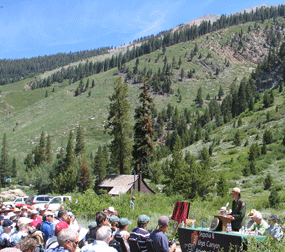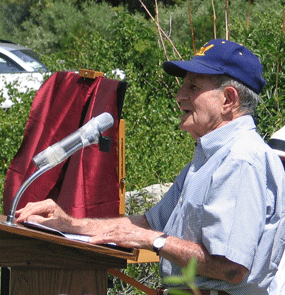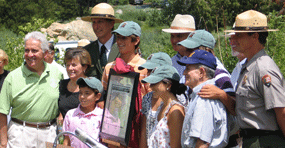 Last updated: March 1, 2015