Planned Projects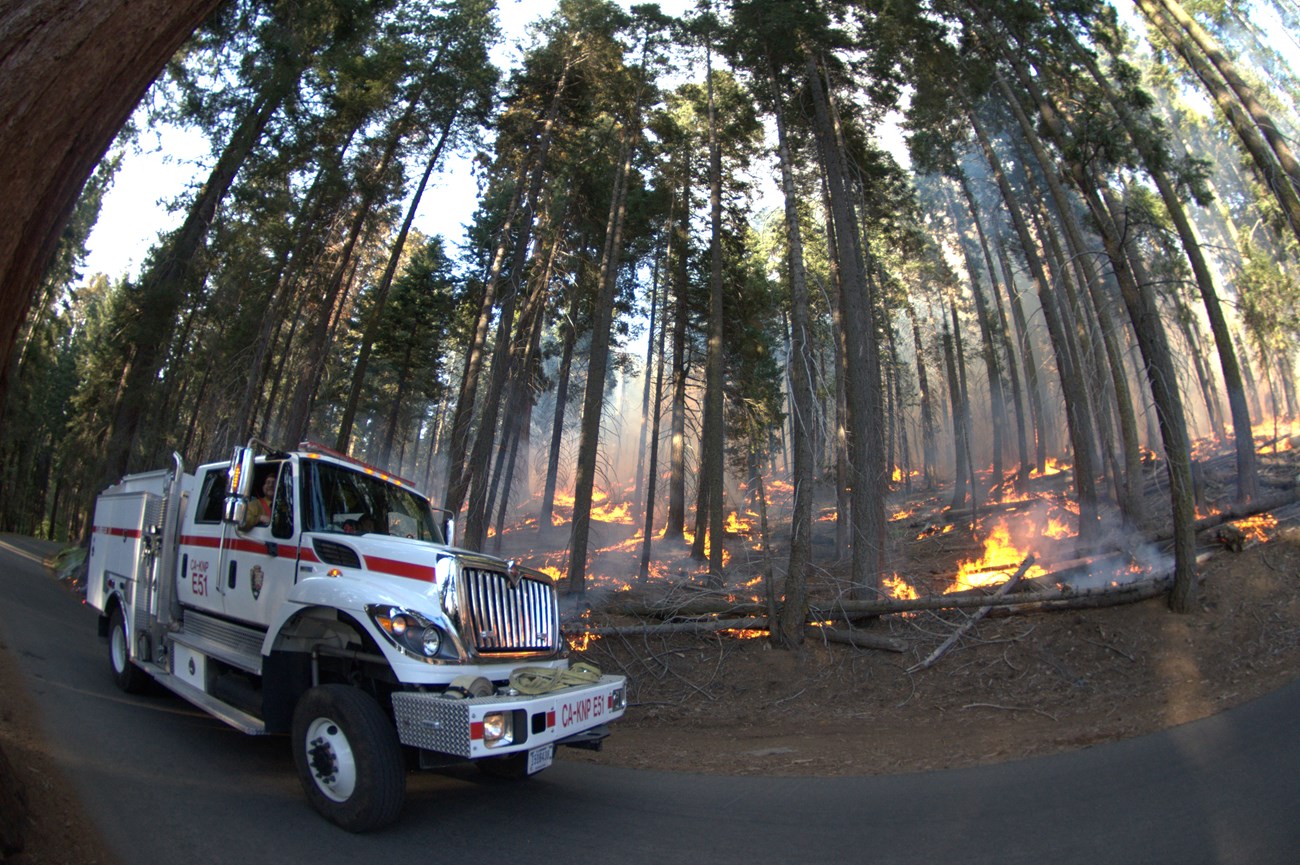 The fire and fuels management program at Sequoia and Kings Canyon National Parks helps protect ecosystems and communities. This important work is accomplished by restoring fire's natural role in the environment and by reducing the density of vegetation, or fuel loads.

Each year, managers prepare an Annual Fuels Treatment Plan that lists all the approved prescribed burns and mechanical fuel reduction projects that will help the parks accomplish goals.

If you are visiting the parks, be aware that fire and smoke can be present at any time. Since the execution of burns depends on air quality, local fire activity, fuel moistures, and weather, the times listed here are estimates only.
Fuels Projects Table
The table below identifies the planned projects for Calendar Year 2023 and their status. There are 10 projects planned for a total of 2,762 acres. Prescribed broadcast burns are planned for 2,201 acres, and manual thinning and/or pile burning is planned for 561 acres.
| | | | | |
| --- | --- | --- | --- | --- |
| Location | Unit Name | Type | Acres | Estimated Date |
| Ash Mountain | Ash Mountain | Thin and Pile | 4 | Complete |
| Ash Mountain | Ash Mountain | Burn | 35 | Complete |
| Grant Grove | Park Ridge | Burn | 560 | Fall 2023 |
| Grant Grove | Grant Grove *subject to ongoing compliance approval | Burn | 521 | October 2023 |
| Mineral King/Atwell | Deer Creek | Burn | 941 | Delayed until 2024 due to road access |
| Grant Grove | Big Stump | Pile Burn | 80 | Ongoing |
| Grant Grove | Sequoia Creek | Thin and Pile | 20 | August 2023 - ongoing |
| Mineral King/Atwell | Atwell | Thin and Pile | 68 | Delayed until 2024 due to road access |
| Grant Grove | Grant Grove | Thin and Pile | 168 | August 2023 - ongoing |
| Redwood Meadow | Redwood Meadow Grove | Thin, Pile, Pile Burn | 115 | August 2023 for thin and pile, October-November for pile burning |
| Grant Grove | Big Stump East | Burn | 144 | Prep in 2023, burn in 2024 |


Last updated: August 16, 2023