New Facilities: Wuksachi Village
Giant Forest had been the primary site for overnight accommodations in Sequoia National Park. At peak season, over 300 concession employees lived and worked there, and 248 rooms were offered to the public. To remove development from Giant Forest, these functions had to be replaced elsewhere. After consideration of several alternatives and extensive consultation with the public as required by the National Environmental Policy Act, the decision was made to construct a replacement facility five miles north of Giant Forest in the Clover Creek area. This new facility was named Wuksachi Village to commemorate the Wuksachi band of Western Mono (Monache) Indians that seasonally used the area prior to Euroamerican settlement.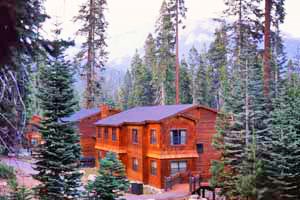 In 1985, the National Park Service began construction of the infrastructure at Wuksachi - roads, parking lots,
bridges,
walkways, underground utilities, water and wastewater treatment facilities,
a fire station,
and staff housing. In 1998 a new concessions contract was awarded to Delaware North Parks Services, who committed to constructing the registration, dining, and lodging buildings planned for Wuksachi. The first lodging and dining facilities opened at Wuksachi Village in June 1999.
Present facilities at Wuksachi Village include three lodging units offering 102 rooms to the public, housing for concession employees, and a registration, dining, gift shop, and conference room complex. The master plan for the site calls for a potential full buildout to 414 rooms.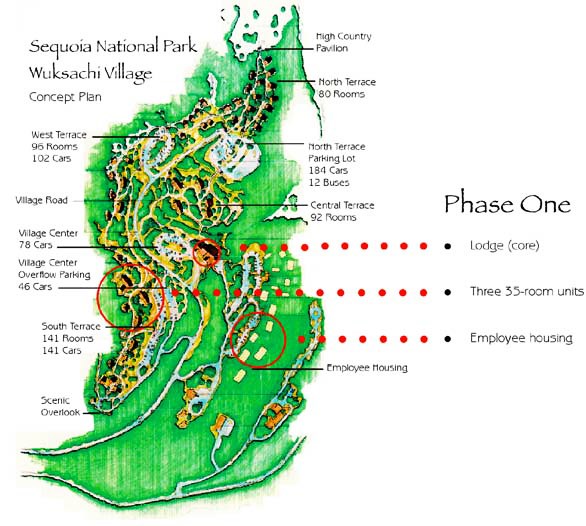 Last updated: March 1, 2015