Jacobo Yrisarri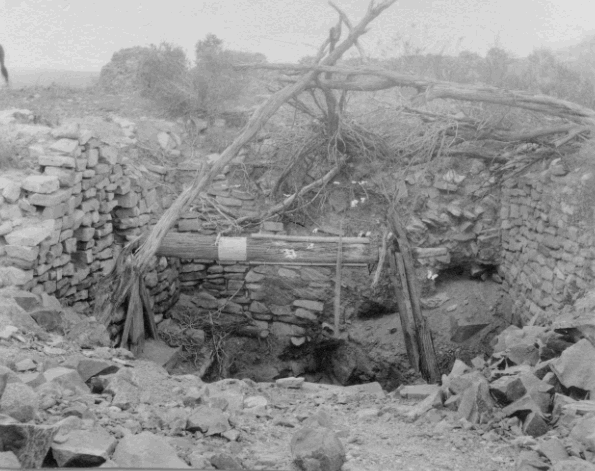 Abandoned ruins have an amazing way of attracting treasure hunters. The Spanish Mission ruins of New Mexico are no different, and in fact some local towns invented a cottage industry in making fake treasure maps and selling them to adventure seekers. Many of those maps led to buried Spanish gold left behind at Gran Quivira. It was thought that during the Pueblo Revolt of 1680, the Spanish were forced to quickly abandoned Gran Quivira, burying gold to be retrieved later. Nevermind the fact that the mission at Gran Quivira failed and was abandoned a full eight years before the Pueblo Revolt. As Frank "Boss" Pinkley wrote after meeting a treasure hunter at Gran Quivira, "The tales they told showed an interesting lack of historical knowledge of the place."
One such treasure hunter was Jacobo Yrisarri. Born in 1860, Yrisarri made multiple attempts to find treasure at Gran Quivira. Following a treasure map etched into a rock, Yrisarri dug a deep shaft in the apse of the San Isidro mission church in 1917, a full eight years after the creation of Gran Quivira National Monument. Yrisarri was taken to Santa Fe, most likely by archaeologist Edgar Hewett and fined for violating the 1906 Antiquities Act, which prevented looting in National Parks and other federal lands.
Curiously, in 1930 J.B. Wofford was granted legislative permission to excavate at Gran Quivira for the purpose of finding buried treasure. In 1932, none other than Jacobo Yrisarri was hired to lead the "excavation" work until it expired a year later. The treasure shaft that Yrisarri dug dropped straight down, then turned and headed towards the San Buenaventura church. Sadly, Yrisarri died in 1937 never finding his Gran Quivira treasure. The treasure shaft was later filled and closed in 1940.
Last updated: November 22, 2020