Excavation of Mound 7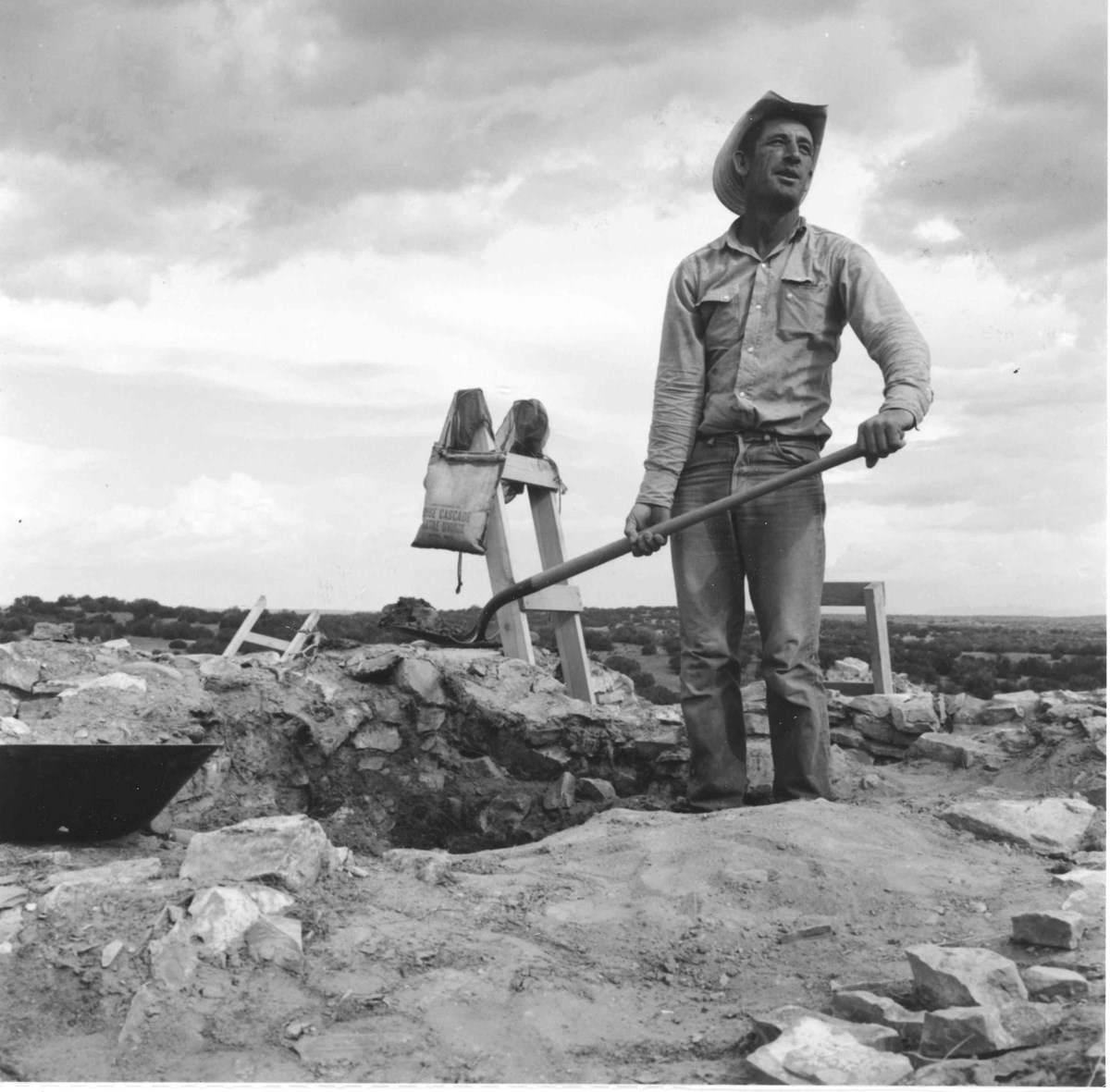 Between 1965 and 1967 National Park Service Archeologist Alden Hayes and a crew of men from the local area excavated and stabilized all 226 rooms of Mound 7 and the Letrado's Convento. Mound 7 is the largest of the pueblo mounds at the Gran Quivira unit of Salinas Pueblo Missions National Monument, and the only one fully excavated. This excavation produced a wealth of knowledge on 400 years of continuous occupation of the site.
Excavation techniques in the 1960s were different then today. Using shovels, the crew dug out the rooms hoping not to break the artifacts in the process. Many of the rooms were found to be elaborately decorated with wall murals. Stabilization work was started during the excavation to protect and preserve the newly exposed rooms. During the excavations it was discovered that this current pueblo was built directly on top of an earlier circular pueblo. This overlapping construction is visible on top of Mound 7 in Room 98 which has a room from the earlier pueblo visible below the later construction. A walking path was constructed by backfilling rooms to provide visitor access on top of the mound.
Many of the artifacts that were found during the excavation are now on display in the Gran Quivira visitor center.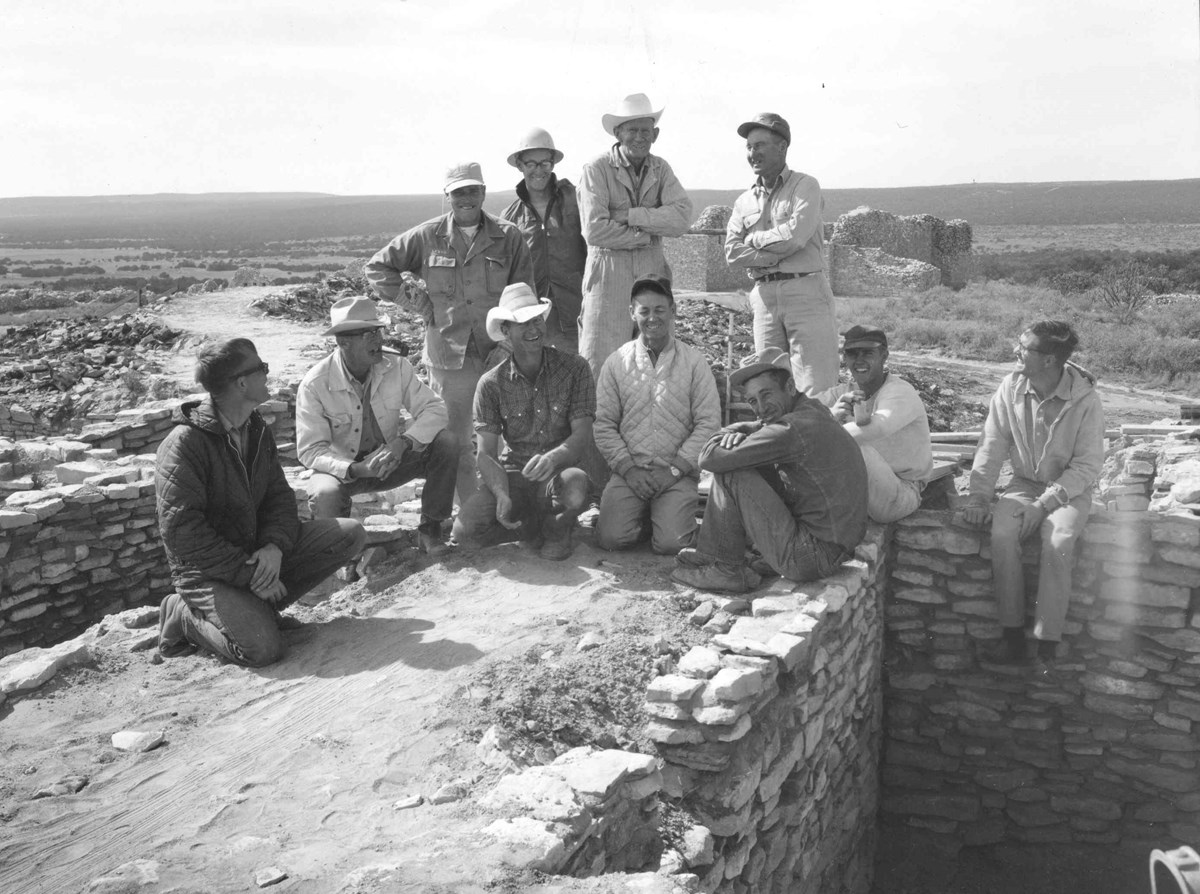 Last updated: August 24, 2018