Salinas Pueblo Missions As Your Classroom
Salinas Pueblo Missions National Monument offers a variety of educational opportunities, both at the park and in the classroom. The three park units, Abo, Quarai, and Gran Quivira, offer many resources and opportunities for students of all ages to explore both prehistoric and historic time periods.
To plan your visit, Call the park's main visitor center at (505) 847-2585 to discuss your options and schedule a date and time.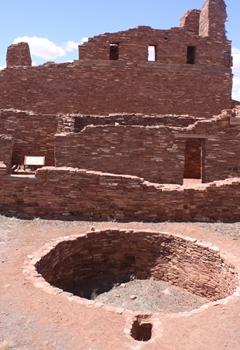 Last updated: February 24, 2015