Guided Tours
Walking Tours
Staff-led tours are offered on an ongoing and continuous basis when the site is open to the public. From January to June, this would be Monday to Friday, 9 to 5, and the second Saturday of each month, noon to 4 PM. From July through December, St. Paul's is open Tuesday to Saturday, 9 to 5. During the period of heavy school visitation -- generally October-November, and April-June -- it would be advantageous to visit the site after 12 noon, to be assured of receiving a staff led tour.

A full tour of St. Paul's generally runs 1.5 hours. The tour encompasses an orientation video of about 15 minutes, and an opportunity to view our museum exhibitions. Staff then lead visitors through the 18th-century stone and brick church that served as a Revolutionary War hospital, and one of the nation's oldest cemeteries.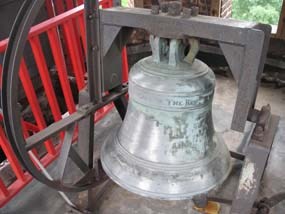 We look forward to seeing you at the site.
Last updated: January 29, 2019