Things To Do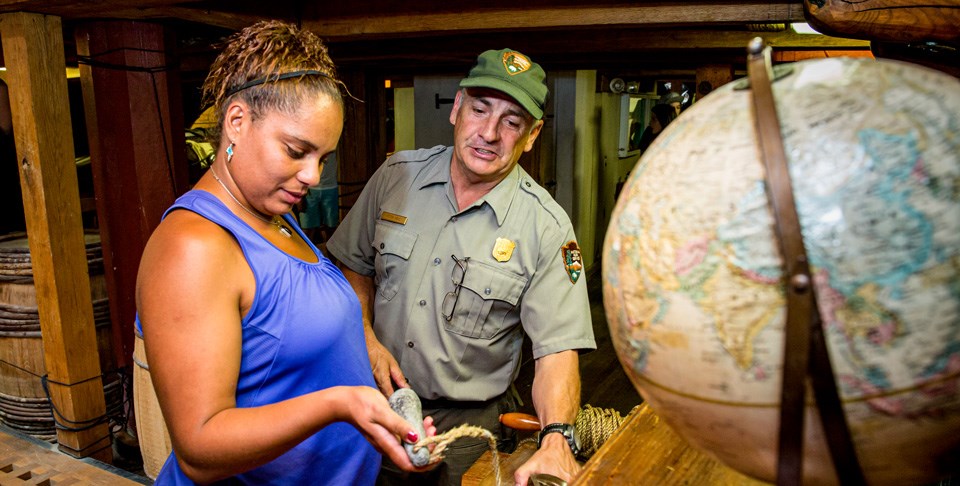 Salem Armory Visitor Center
Begin your exploration of the park at the visitor center. Watch a film, talk to a ranger, volunteer, or partner, view the exhibits, visit the restrooms, shop, fill your water bottle, grab a brochure, map and guide, and get ready to explore!
Self-Guided Digital Tours
Explore the park and learn the history of Salem Maritime through two on-line tours: the "History Walking Tour" and the "History of Slavery at Salem Maritime." You may also download the National Park Service Tours by Oncell app on your smartphone and search for Salem Maritime. Start the tours from any location within the park.
Listen to our audio tour from a computer to learn more about the site. Or download the tour to a portable device and take your own self-paced tour around the park. The tour consists of ten stops within the nine acre site.
Last updated: February 26, 2020