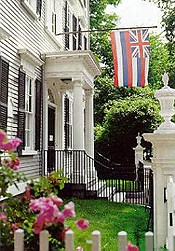 English settlement in Salem, Massachusetts, began in 1626. In 1996, Essex County was designated a National Heritage Area by the U.S. Congress in recognition of the number and quality of the natural and cultural resources in the county. There are nearly 200 heritage sites in Essex County, and ten of those sites are located in historic downtown Salem. All are within a fifteen minute walk of the Regional Visitor Center.
For a list of the heritage sites in Essex County, please visit the Essex National Heritage Area web site. This link will open in a new window.
Click on the names of the institutions below for further information. These links will open in new windows.