Salem's Historic Wharves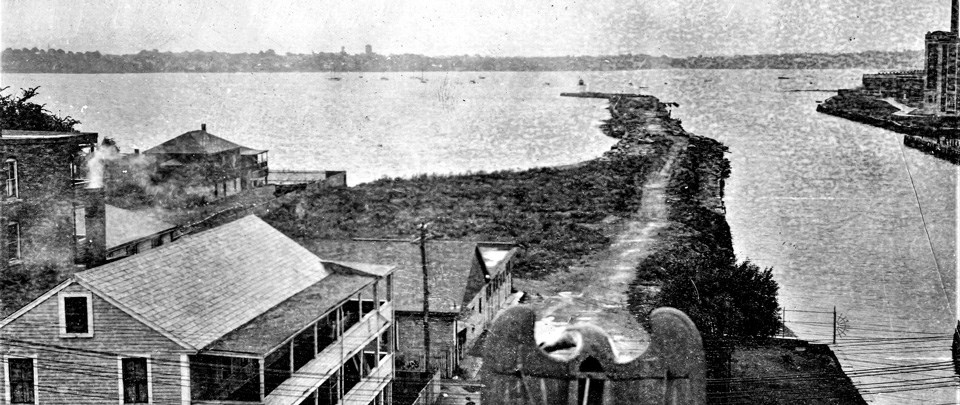 The wharves are open 24 hours. Please exercise caution when visiting the wharves after dark or during inclement weather.
About
Four historic wharves extend into Salem Harbor at Salem Maritime – remnants of the 50 plus wharves that once lined the harbor during the height of Salem's international trade. These thin strips of man-made land are perhaps the best remnants of Salem's Golden Age of Sail.
History
Richard Derby and his son Elias Hasket Derby began construction of Derby Wharf in 1762. Over the years, as the Derby family's trade expanded, they extended the wharf, until in 1806 it reached its current half-mile length.
The original portion of Hatch's Wharf was built in 1768 and expanded to its current length in 1805. In 1853, the wharf was reconfigured to its current shape. The wharf was eventually owned and named for lumber merchant, Lemuel Hatch.
Central Wharf was originally built as two separate wharves (dating from 1768) on adjacent lots that were joined together in 1791 by Simon Forrester. Several extensions and modifications were made during the 19th century, but the wharf retains portions of the original timber wharves.
Tucker Wharf dates from the late 18th to early 19th century. Today, most of the wharf is encompassed with earth fill used to expand the waterfront.
The wharves of Salem were once crowded with warehouses, some of which were two to three stories high. At one time, Derby Wharf was home to nearly twenty structures, including Elias Hasket Derby's counting house - the headquarters of his international trading empire.
In 1992, an archeological dig revealed how some of Salem's wharves were constructed. The 1762 section of Derby Wharf was built by laying timbers on the mud flats at low tide, and then filling between the timber walls with dirt and stones. Later in the 19th century, the wharf was encased with large granite blocks.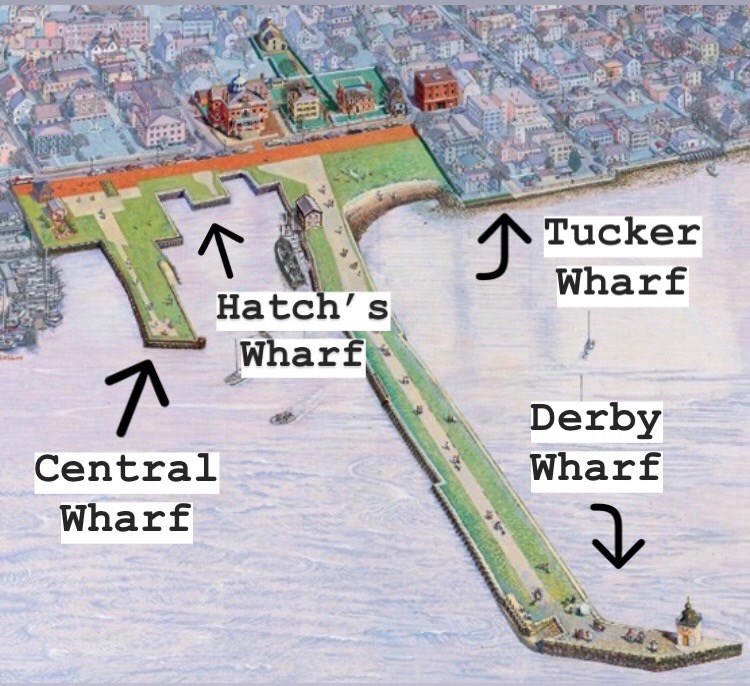 Last updated: February 26, 2020