Storytelling with Art: Dominican Faceless Dolls
Salem Maritime National Historic Site partnered with North Shore Community Development Coalition (North Shore CDC) to co-create Dominican Faceless Dolls. The exhibit shares Salem stories of migration and Caribbean culture with artwork by residents of the Point neighborhood (also known as El Punto).
For almost 400 years, Salem has connected with Caribbean people, trade goods, ideas, and cultures. These and other global connections continue to shape landscape, community, and culture in Salem. Dominican Faceless Dolls invites us to explore these connections, practice storytelling through art, and consider the power of our intersecting identities.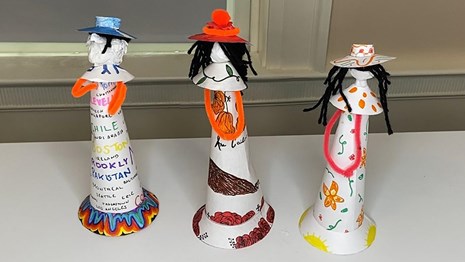 Make a Faceless Doll
Get inspired, gather your supplies, and follow along with us as we show you how to create your very own faceless doll!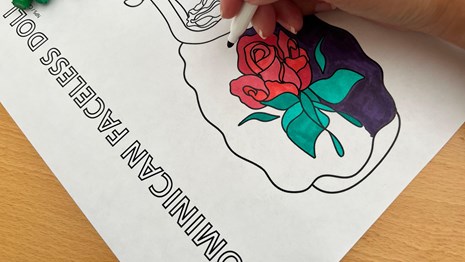 Color a Faceless Doll
Gather your favorite coloring implements and print out a Dominican Faceless Doll coloring sheet!
Last updated: June 21, 2022