Pets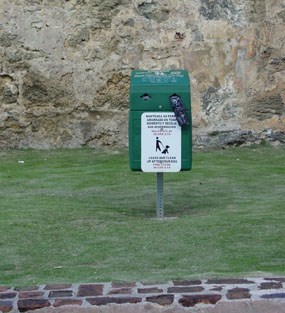 Pets, on leashes no longer than six feet, are allowed outside the fortifications on the grounds of San Juan National Historic Site. Your pet must be under control (and on a leash) at all times, not only at the historic site but throughout Old San Juan as well.
Service animals are allowed within the fortifications.
Make sure to clean up after your pet. Throughout the park there are pet stations with plastic bags pick up pet waste.
Leaving pets unattended or tied to any object within the park is prohibited.
Pets running-at-large may be impounded.
Please respect these regulations so that others can enjoy the area with their pets in the future.


Last updated: January 30, 2020