Plan Your Visit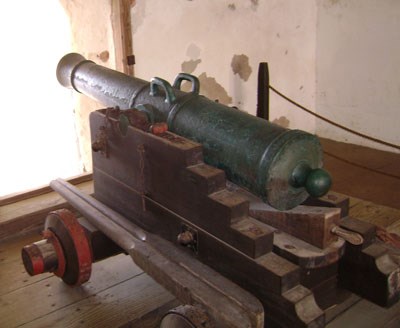 Castillo San Felipe del Morro, (El Morro) sits atop a high promontory overlooking the entrance to the San Juan Bay. It is the result of the efforts of Spanish engineers over a period of more than 250 years and is one of the largest fortifications built by the Spain in the Caribbean. Although its foundation was laid in 1539, the six-level fortification was not considered complete until 1787. During World War II, the U.S. government added an artillery fire control station. El Morro suffered several attacks from the English in 1595 and 1598 and the Dutch in 1625. In 1898, during the Spanish-American War, United States Navy ships fired upon the fortification, destroying the lighthouse, which was later restored. Visit casemates and the chapel. Gaze over 60 foot walls to the ocean and aim your camera on the cannons and that still guard the harbor today. Stroll on the lawn where soldiers once marched and watch kites flying in the afternoon trade winds.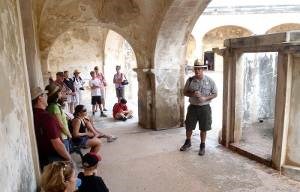 Castillo San Cristóbal stands guard at the eastern gate, the land entrance, to the walled city of Old San Juan. Construction on San Cristobal began in 1634 and finished in 1790, although modifications were made well into the 18th Century. Its better-known sister fortification, El Morro, was designed to protect the city from attacks by sea, whereas San Cristóbal guarded from enemy approaches by land. Enjoy a walk through the fortification, peer through cannon enbrasures and visit sentry boxes where half a millennium ago Spanish soldiers stood watch. If you love to photograph spectacular views, San Cristobal is a goldmine for you, with its panoramic view of the coast from Old San Juan to Condado and beyond. Covering 27 acres, San Cristóbal is the largest fortification built by the Spanish in the New World. See where the first shots of the Spanish-American War were fired and be sure to visit the overlook for the Devil's Sentry Box or the "Garita del Diablo", from which, according to legends, soldiers mysteriously disappeared.
Both fortifications can be explored everyday from 9:00 am to 5:00 pm either on your own or on one of the ranger led programs held throughout the week.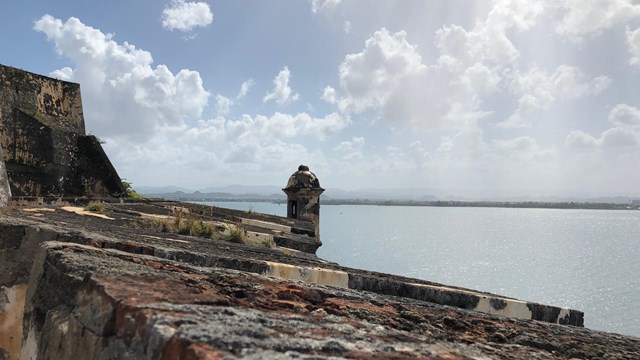 Basic Information
Essential information: Hours, fees, directions, and more!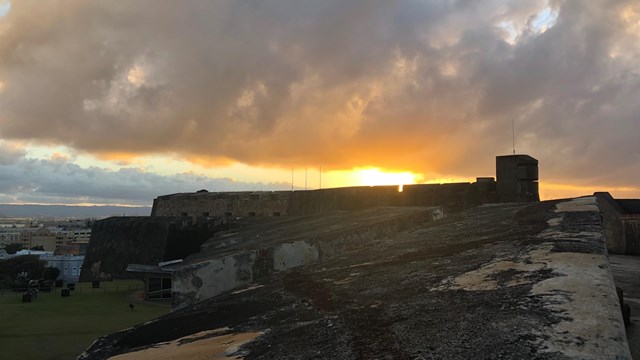 Special Use Permits
Thinking of having a wedding or special event at one of the forts? Read up before you do!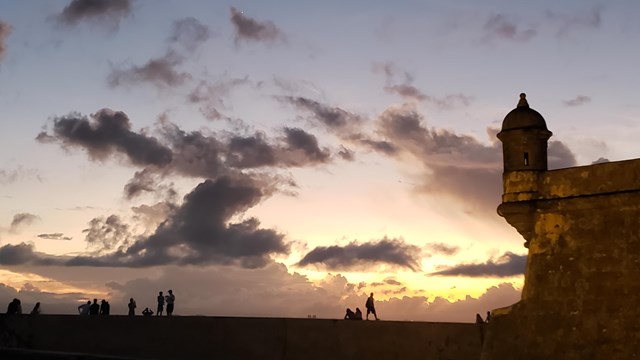 Things To Do
Visitors backlit by sunset
Directions
Map of San Cristobal and current road layout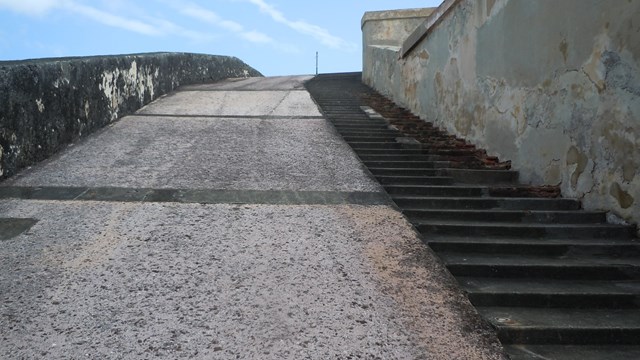 Accessibility
Stairs and ramp at Castillo San Cristobal

Last updated: January 26, 2021