History & Culture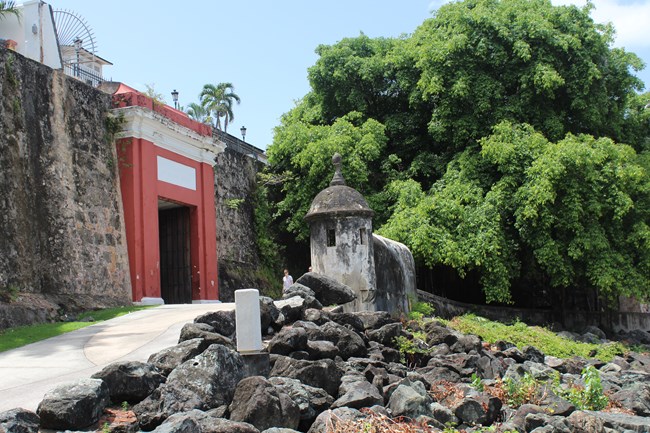 Puerto Rico has more than 500 years of European history embedded in the walls of Old San Juan.
On November 19, 1493, Puerto Rico was discovered by Europeans, and in 1508 Juan Ponce de León arrived on the island to establish a settlement. San Juan was settled and shortly thereafter construction began on fortifications for the city.
Castillo San Felipe del Morro (El Morro) was under consistent repairs and renovations for 250 years after its initial construction in 1539. From 1898 to 1961, El Morro was a part of the U.S. Army fort, Fort Brooke.
Castillo San Cristóbal was similarly under construction from 1634 through 1790, although the majority of the renovations were conducted from 1765 to 1790. This fort differs from El Morro as El Morro is intended for protection from sea attacks and San Cristóbal is intended for protection from land attacks and sieges.
Fortín San Juan de la Cruz (El Cañuelo) was originally built to provide crossfire in conjunction with El Morro against invading privateers. Eventually the firepower at El Morro was so powerful that it made El Cañuelo obsolete.
Construction on the city walls that would eventually encircle San Juan began the same year as Castillo San Cristóbal, in 1634. These 20 foot thick masonry walls protected the civilians and soldiers inside San Juan from potential invaders. There were four main gates into the city; the San Juan Gate still stands today in the western section of the wall.
In 1983, United Nations Educational, Scientific, and Cultural Organization (UNESCO) identified La Fortaleza (the Puerto Rican Governor's residence) and San Juan National Historic Site in Puerto Rico as a protected World Heritage Site. It is one of eighteen UNESCO sites in the Caribbean, and is one of twenty-four sites in the United States.


You want more details?
Read a more in-depth history of the fortifications
San Juan Timeline – Major Events for the Forts in San Juan

Considering researching with us?
Read about what we have available for research and the restrictions we have


Last updated: December 26, 2019