Biking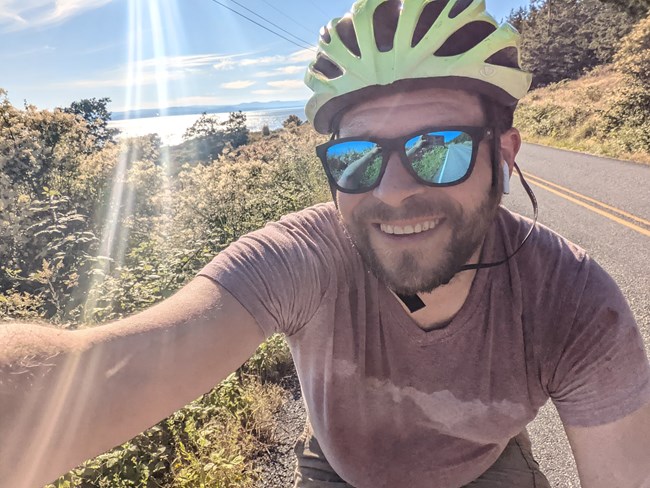 Bicycling is one of the most rewarding ways to see San Juan Island! Companies offer bike tours of the island's roads every year, with heavy traffic in the summertime. Cyclists of any experience level are welcome to enjoy our island's roads.
It is easy to be lulled into a false sense of security by the island's rural atmosphere. Don't be fooled. The main routes on San Juan Island are county roads with speed limits of 45 mph, except where posted. Bike lanes are limited (notably on Cattle Point Road) so riders should exercise extreme caution, especially when accompanying children. Please ride single file, well-spaced in groups of three to four, and move completely off the road when stopped. Before exiting park access roads, be sure to come to a complete stop and look both ways before entering the roadway.
Interested in mountain biking on our island? Mountain biking is welcome in the Mitchell Hill section of our English Camp unit. The former county road to The Redoubt and the eastern lagoon section of trails Jakle's Lagoon at also permit cycling.
Last updated: July 21, 2022