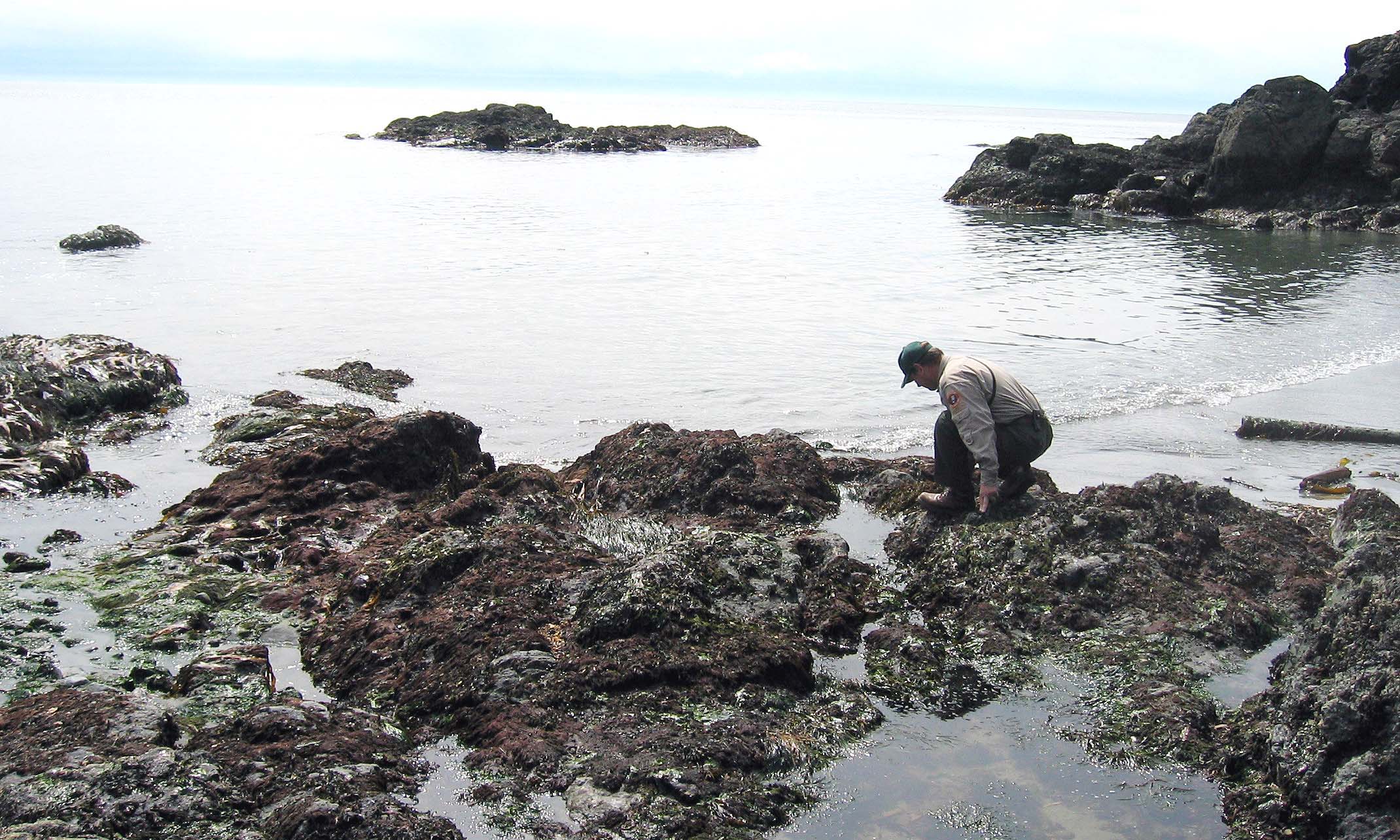 News Release Date:
July 16, 2010
Contact: Joshua Boles, 360-378-2240 ex.2228
Tide pooling with the NPS
The National Park Service will be leading several tide pool walks throughout the rest of the summer. The schedule is as follows: July 26at 9 am, Aug. 10 at 10 am, Aug. 25 at 10 am, Sept. 6 at 9 am, Sept. 20 at 10 am.
Walks meet in the American Camp parking lot and include a .5 mile hike to Grandma's Cove. Raena Parsons, a recent graduate in Outdoor Recreation from Eastern Washington University, will discuss the various life forms found in the intertidal zone and give attendees the opportunity to explore the tide pools themselves.
Magnifying glasses, guidebooks, and other exploration tools will be available to aid in individual discovery. Grandma's Cove provides an enjoyable experience for all interest levels due to its rocky outcroppings, protected waters and sandy beach.
Intertidal species commonly found at Grandma's Cove include anemones, tide pool sculpin, mussels, shore crabs, barnacles, and various seaweeds.
"Tide pooling is a great way to get out and enjoy the diversity of ecosystems that the national park has to offer," Parsons said.
Walks run about an hour, are free, and open to the public. Wear sturdy footwear and bring water and sunscreen.