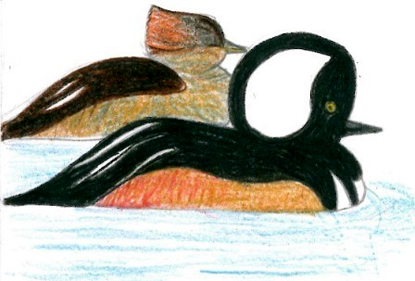 News Release Date:
April 20, 2014
Contact: Raena Parsons, 360-378-2240, Ext. 2222
Contact: Mike Vouri, 360-378-2240, ext. 2227
Contact: Doug Halsey, 360-378-2240, ext. 2228
Prepare for the BioBlitz at San Juan Island National Historical Park and enjoy birding with a local flavor by consulting Spring Street International School's field guide to birds, assembled by Sharon Massey's Seventh Grade middle school science class.
The guide can be downloaded for offline access on smartphone devices, or on home computers through the free iNaturalist app that the park will use during BioBlitz, scheduled May 3-4 at American Camp.
Find the link on the park's web site, or visit iNaturalist directly at this link.
The BioBlitz is scheduled over a 24-hour period, Saturday and Sunday, May 3-4 starting and finishing at noon at American Camp. Conducted in parks throughout the nation, a BioBlitz is a unique combination of taxonomic inventory, public outreach and science education. Teams of volunteers, each lead by an expert scientist, find, identify, and photograph as many species as possible within a 24-hour period.
Begun in January, the Spring Street bird guide features student drawings and descriptions, coupled with photographs of 78 birds that have been sighted in the San Juan Islands.
"We started by looking at field guides, deciding what we liked, and coming up with a list of criteria for a field guide of our own," Massey said. "We chose to do a bird guide simply because one of our students was good at drawing birds and the project took off from there."