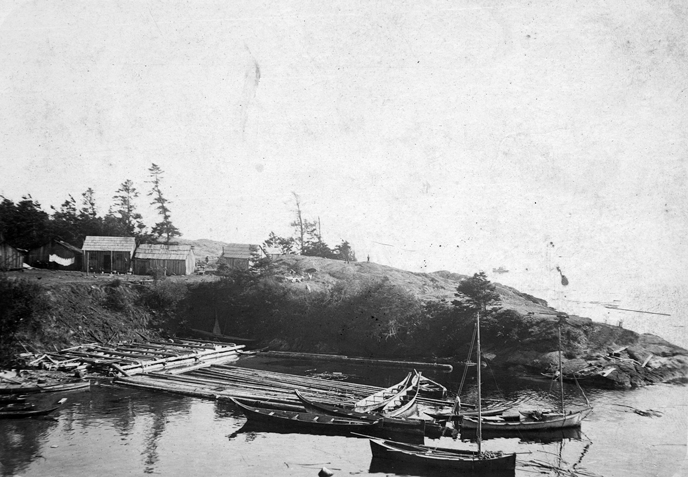 News Release Date:
July 17, 2012
Contact: Mike Vouri, (360) 378-2240, ext. 2227
FRIDAY HARBOR, WA-A regional historian and international scholar/mediator will each explore the nature of borders and their impacts on American Indian, First Nations and Inuit peoples in successive lectures scheduled for 7 p.m., Friday July 20 and Sunday July 22 at Skagit Valley College's Friday Harbor campus.
Historian Lissa Wadewitz on July 20 will discuss how borders have been central to salmon management customs on the Salish Sea particularly their various effects on the Northwest salmon fishery. Attorney and law professor Jonathan Greenberg, an expert on how climate change is affecting international diplomacy as the polar ice cap recedes, on Sunday July 22will present Inuit Communities in the Canadian Arctic: Lessons from Nunavut.
The lectures are the second and third in a series of programs scheduled this summer that explore First Nations/American Indian stewardship on the San Juan Island environment and throughout the Pacific Northwest, Canada and arctic regions. Future presenters in the series, co-sponsored by San Juan Island National Historical Park and the Madrona Institute, will include conservationist Roylene Rides at the Door, Cowlitz weaver Judy Bridges and Storyteller Karen Haas; Craig Bill of the Washington State Governor's Office of Indian Affairs; and Dave Oreiro, vice president for Campus Development, Northwest Indian College, Lummi Nation. Stay posted to the park's web and Facebook sites for more information.
Dr. Wadewitz's lecture is based on research drawn for her recent book, The Nature of Borders: Salmon, Boundaries, and Bandits on the Salish Sea(UW Press, 24.95). An assistant professor of history for the department of History and Environmental Studies at Linfield College in McMinnville, OR, Dr. Wadewitz's book also deals with how 19th century Euro-Americans who drew the Anglo-American border alongside the 49th parallel took a different approach to fishing, ignoring the salmons patterns and life cycles.
As the canned salmon industry grew and more people moved into the region, class and ethnic relations changed. Soon illegal fishing, broken contracts, and fish piracy were endemic - conditions that contributed to rampant overfishing, social tensions, and international mistrust. The Nature of Borders is about the ecological effects of imposing cultural and political borders on this critical West Coast salmon fishery.
Mr. Greenberg is an expert in negotiation, dispute resolution and consensus building processes. As counsel to the Canadian law firm Heenan Blaikie LLP, he specializes in the resolution of complex multi-stakeholder disputes involving natural resources, water rights, mineral development, environmental protection and indigenous sovereignty. At Stanford Law School, Mr. Greenberg teaches International Investment Law and Dispute Resolution, and International Negotiation. He also teaches Law and Public Policy in Stanford University's Program in Public Policy, and he is an Affiliated Scholar at the Stanford Center on International Conflict and Negotiation. He lectures and publishes widely the field of dispute resolution, international law, natural resources, and the environment.
The program is free. Call the park at 378-2240, ext. 2233 for information. The lecture will be presented in the upstairs classroom at the college. Disabled parking and access are available.