Pets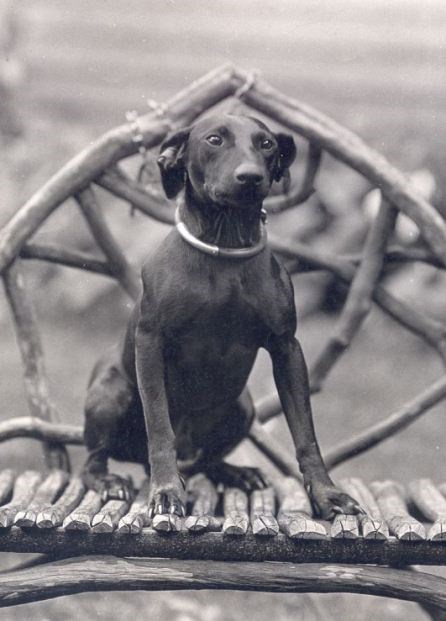 Pets are as welcome at Sagamore Hill today as they were when the Roosevelts lived here a century ago. The six Roosevelt children often kept "normal" pets such as dogs, and they also had a variety of more exotic animals like parrots, guinea pigs, mice, and a badger named Josiah.

Visitors may bring their pets to Sagamore Hill to explore the 83 acre property any day from dawn to dusk.

If you are visiting with your dog, please remember to BARK:

Bag your dog's waste. Help keep Sagamore Hill clean by bagging all pet waste and putting it in garbage cans.

Always keep your dog on leash. For the safety and comfort of all the park's visitors, dogs must be kept on a leash no longer than 6 feet.

Respect Wildlife. Sagamore Hill is home to a variety of animals such as nesting birds, turtles, deer, and chipmunks. Please keep your dog at a respectful distance from any animals you may encounter.

Know where you can go. Pets are not allowed inside park facilities, including the Roosevelt Home and Old Orchard Museum & Visitor Center. They can go anywhere else that is open to the public. Certified guide animals may accompany their owner to all park locations.

Additional Reglations:

Pets must not be left unattended. Tying up pets anywhere in the park is prohibited. Summer heat poses a threat to pets left in vehicles.

On the nature trails and the beach, dogs must stay on marked trails and out of the water. The Roosevelt beach area is for passive recreation only, which includes wildlife viewing and the enjoyment of the natural scenery. Dogs must remain on leash on the beach.

For more information on park rules and regulations regarding pets, see Title 36 of the Code of Federal Regulations, which pertains to all National Park lands and the Superintendent's Compendium, which establishes laws specific to Sagamore Hill NHS.

Last updated: December 30, 2022