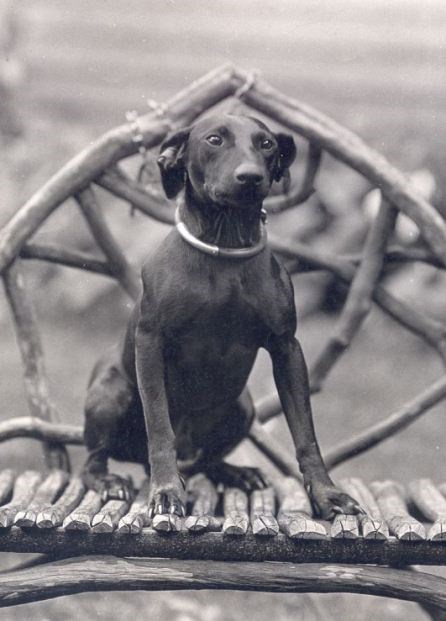 Pets are as welcome at Sagamore Hill today as they were when the Roosevelts lived here a century ago. The six Roosevelt children often kept "normal" pets such as dogs, and they also had a variety of more exotic animals like parrots, guinea pigs, mice, and a badger named Josiah.
Visitors may bring their pets to Sagamore Hill to explore the 83 acre property any day from dawn to dusk.
Visitors must keep in mind the following when bringing pets to Sagamore Hill:
Title 36, Section 2.15 of the Code of Federal Regulations states that visitors must "restrain on a leash which shall not exceed six feet in length, or otherwise physically confine a pet at all times."
In addition, the Superintendent's Compendium of Regulations adds the following three provisions:
"All structures are closed to pets. Service animals providing a service to a person with a disability are permitted in public areas. Animals used by authorized Federal, State, and local law enforcement officers in the performance of their official duties are permitted."
"Pets may not be left unattended in any area of the Park and they may not be tied to objects or restrained or contained unattended within vehicles."
"Pet excrement must be collected by the pet's owner and placed in trash receptacles."
For more information see Title 36 of the Code of Federal Regulations, which pertains to all National Park lands and the Superintendent's Compendium, which establishes laws specific to Sagamore Hill NHS.