Permits & Reservations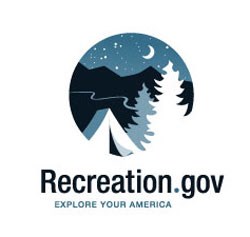 Reservations for Tours of the Roosevelt Home



Reservations for individuals can be scheduled through Recreation.gov or by calling (877) 444-6777. Information on reserving group tours, as well as requirements and limitations, is available on the group tour reservations webpage.
Advanced Tickets for Children and National Parks Pass Holders
Advanced tickets for children or interagency pass holders can be purchased on the recreation.gov website by selecting "Child" or "Interagency Pass" instead of "Adult" from the drop down menu.
Children are free of charge, but still require a reservation. Pass holders may reserve up to four free tickets per pass and will be asked to present their pass with photo ID upon arrival to the park. All types of tickets are subject to service charges.
If Advance Reservations are Sold Out
Sagamore Hill typically sets aside one third of the daily tour tickets for advanced reservations on recreation.gov. These advanced reservation tickets can sell out for a particular date well ahead of time. The remaining two thirds are sold only as same-day walk-in tickets at a first come first serve basis and can sometimes sell out as early as noon. These walk-in tickets are available for the day of the tour only.
If advanced reservations are sold out for a particular date on recreation.gov, you may purchase tickets for that day as walk-ins as long as they are still available. Same-day ticket sales are available at the Old Orchard Museum & Visitor Center beginning at 9:00 AM, Wednesday through Sunday. Again, these tickets are limited in number and often sell out as early as noon.
If you have further questions about reservations and ticket sales, visit the Fees & Passes page or contact the park at 516-922-4788.
Special Use Permits

It is recommended that individuals or organizations interested in applying for a Special Use Permit first call the park at (516) 922-4788. If an applicant wishes to proceed, an application for a Special Use Permit (Word Document 833KB) must be completed and sent to the park. Permit applications, including check, must be received at least 10 days before the anticipated activity. Unless the requested use is an exercise of a First Amendment Right, the application must be accompanied by a non-refundable check payment of $50 made out to the "National Park Service". Additional use and monitoring fees may be charged in accordance with established policy and procedures.
Please remember that preserving Sagamore Hill National Historic Site's historical significance, character and landscape is the park's main mission. The capacity for hosting large indoor events at Sagamore Hill is not possible. Sagamore Hill may permit small weddings of 30 people or less to take place on the grounds. The wedding policy page provides more information.
An application for commercial photography must be submitted in advance. There are two forms available depending on the complexity of the project: Form 10-931 (short) (Word Document 835KB) and Form 10-932 (long) (Word Document 855KB). The permit may require the payment of cost recovery charges, a location fee, and proof of liability insurance naming the United States as also insured.
Last updated: October 17, 2020