Permits & Reservations

Reservations for Tours of the Roosevelt Home
Reservations for tours of the Roosevelt Home can be scheduled through
Recreation.gov
or by calling (877) 444-6777. All tickets must be obtained through
recreation.gov
. No tickets will be sold in person on site.
Please read our
Guide to Touring the Theodore Roosevelt Home
for more information about how to make tour reservations.
If you have further questions about reservations and ticket sales contact the park at 516-922-4788.
Special Use Permits

It is recommended that individuals or organizations interested in applying for a Special Use Permit first call the park at (516) 922-4788. If an applicant wishes to proceed, an application for a Special Use Permit (Word Document 839KB) must be completed and sent to the park. Complete permit applications, including check, must be received at least 10 days before the anticipated activity. Unless the requested use is an exercise of a First Amendment Right, the application must be accompanied by a non-refundable check payment of $100 made out to the "National Park Service". Additional use and monitoring fees may be charged in accordance with established policy and procedures.
Please remember that preserving Sagamore Hill National Historic Site's historical significance, character and landscape is the park's main mission. The capacity for hosting large indoor events at Sagamore Hill is not possible. Sagamore Hill may permit small weddings of 30 people or less to take place on the grounds. The wedding policy page provides more information.
An application for commercial photography must be submitted in advance. There are two forms available depending on the complexity of the project: Form 10-931 (short) (Word Document 835KB) and Form 10-932 (long) (Word Document 855KB). The permit may require the payment of cost recovery charges, a location fee, and proof of liability insurance naming the United States as also insured.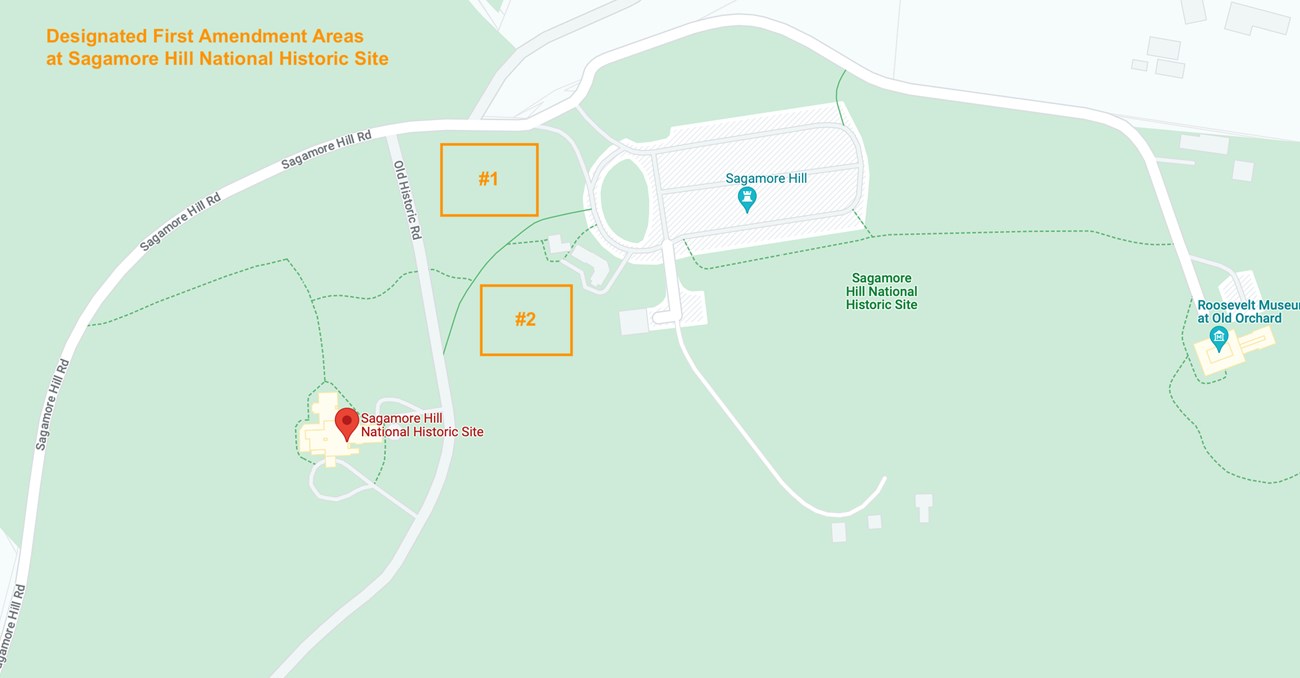 Last updated: March 8, 2023