Birds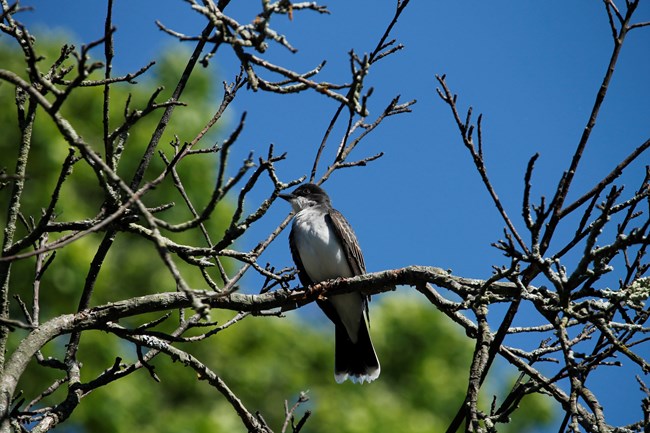 Bird Species Checklist

Theodore Roosevelt had a life long interest in birds. An author of 35 books on history, hunting, naval history and tactics, political commentary and criticism, his first published work was actually an 1870's monograph of birds of Franklin County in upstate New York. This was followed by a short monograph of birds in Oyster Bay, New York.

Though a small park, Sagamore Hill contains a range of vegetation types and habitats that are utilized by a variety of bird species. The eastern half of the site contains some of the largest tracts of natural lands, consisting of mature forest, salt marsh, and beach habitats. Notable species found here include the Winter Wren, Great Crested Flycatcher, Yellow-billed Cuckoo, and Ruby-crowned Kinglet.
In a recent survey, a total of 116 species were documented at Sagamore Hill.
Last updated: January 25, 2018