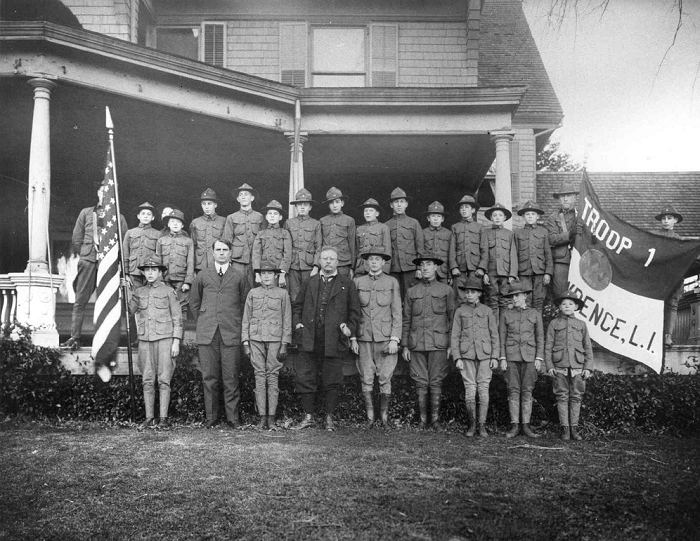 Theodore Roosevelt and Scouting
Theodore Roosevelt was a guiding figure in the early years of the Boy Scout Movement in the United States. A former president, proponent of training young men for service to their nation and their community, and proponent of the "strenuous life", Roosevelt thought that the Boy Scouts of America would answer the need for guiding boys to manhood. He was the first commissioner of the Nassau County Council, and was declared Chief Scout Citizen in 1911.
Today, the Boy Scouts of America and the National Park Service are national partners in encouraging young people to explore their National Parks. Sagamore Hill continues Roosevelt's dedication to scouting by offering opportunities for achievement-based programs as well as opportunities for community service.