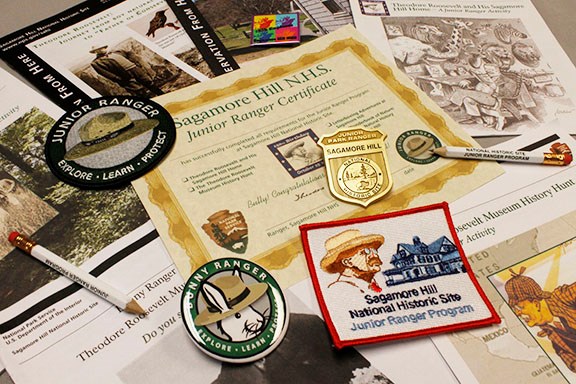 What is a Junior Ranger?
Junior Rangers help to preserve and protect national parks and historic sites. They learn about nature and history, have fun exploring the parks, and tell their friends, families, and schoolmates about their adventures. Junior Rangers continue to protect the environment at home and at school.
Junior Ranger programs at Sagamore Hill offer something that is fun and informative for any child (or adult). The activities are designed for those 15 and younger.