Be A Junior Ranger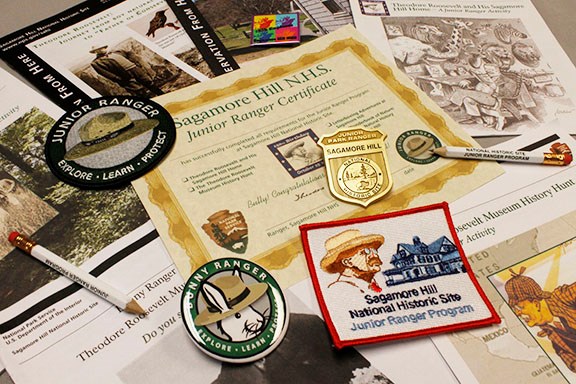 What is a Junior Ranger?
Junior Rangers help to preserve and protect national parks and historic sites. They learn about nature and history, have fun exploring the parks, and tell their friends, families, and schoolmates about their adventures. Junior Rangers continue to protect the environment at home and at school.
Junior Ranger programs at Sagamore Hill offer something that is fun and informative for any child (or adult). The activities are designed for those 15 and younger.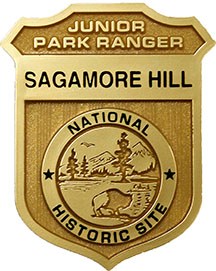 Sagamore Hill offers three main Junior Ranger activities:
"Theodore Roosevelt and His Sagamore Hill Home," which covers general information about TR and is best completed after a tour of the Roosevelt home.
"Theodore Roosevelt Museum History Hunt," which asks kids to complete a scavenger hunt based on the exhibits at the Old Orchard Museum. Ask for the activity at the front desk of the museum.
"The Wonderbook of Nature," which covers the natural setting of Sagamore Hill and requires the close observation of the site's plants and animals.
Additional Junior Ranger activities may be available based around special exhibits and events. Ask a ranger about special activities in addition to those listed above!
There is no cost for any of these programs. Ask a ranger at the Visitor Center about the Junior Ranger programs when you arrive at the park. Satisfactory completion of any one of these activities will earn a child a Sagamore Hill Junior Ranger Badge.

Please note that only one badge per child will be awarded, although kids are certainly welcome to complete several activities. Those students completing three or more activities will earn a special Sagamore Hill Junior Ranger patch.
Last updated: October 31, 2020