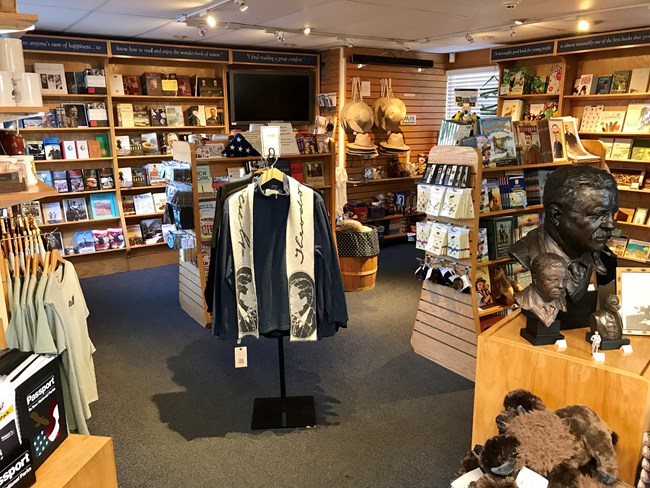 Looking for a keepsake to commemorate your visit or a book to learn more about the life of Theodore Roosevelt?

Eastern National operates a bookstore at the Sagamore Hill Visitor Center where visitors can purchase books, postcards, souvenirs, and educational material regarding Theodore Roosevelt and his Sagamore Hill home. A purchase not only helps you learn more about the park, but the profits from these sales help support park interpretive and educational programs.

Products sold at the Sagamore Hill bookstore can also be purchased online through the eParks online store.