Park Store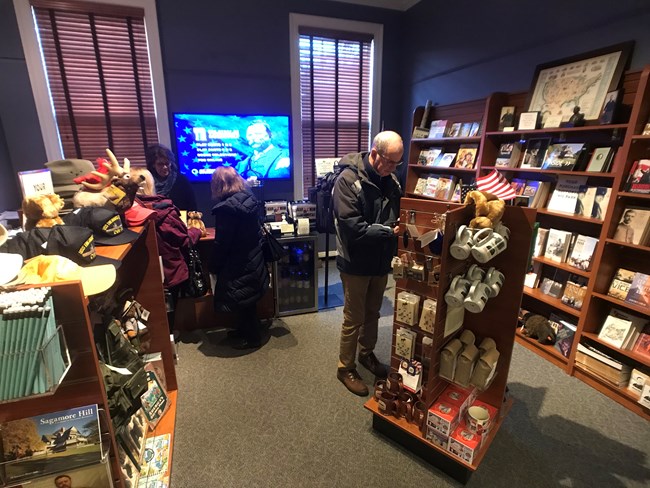 The Park Store is open Thursday - Sunday from 11:00 AM - 4:00 PM. Looking for a keepsake to commemorate your visit or a book to learn more about the life of Theodore Roosevelt? Visit our bookstore!

America's National Parks operates a bookstore at the Old Orchard Museum & Visitor Center where visitors can purchase books, postcards, souvenirs, and educational material regarding Theodore Roosevelt and his Sagamore Hill home. A purchase helps you learn more about the park and proceeds from each sale supports park interpretive and educational programs.

Some products sold at the Sagamore Hill bookstore can also be purchased through the online store. Contact the bookstore by phone at 516-802-0959.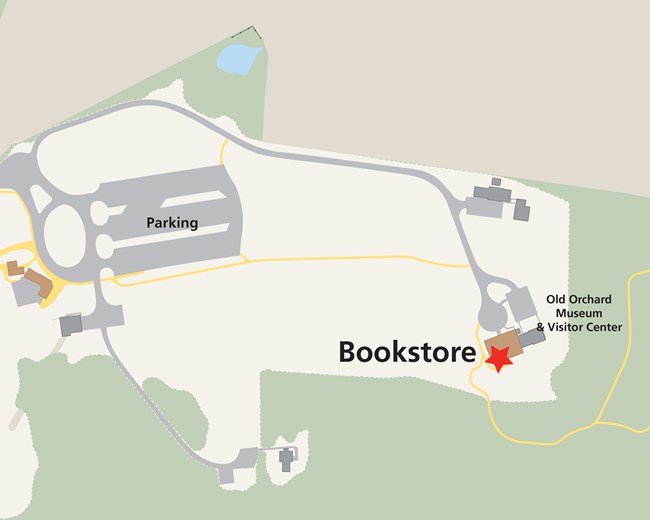 Sagamore Hill's bookstore is located on the eastern side of the parking lot inside the Old Orchard Museum & Visitor Center. Visitors should follow signs for the museum.
Last updated: May 28, 2022