Star Party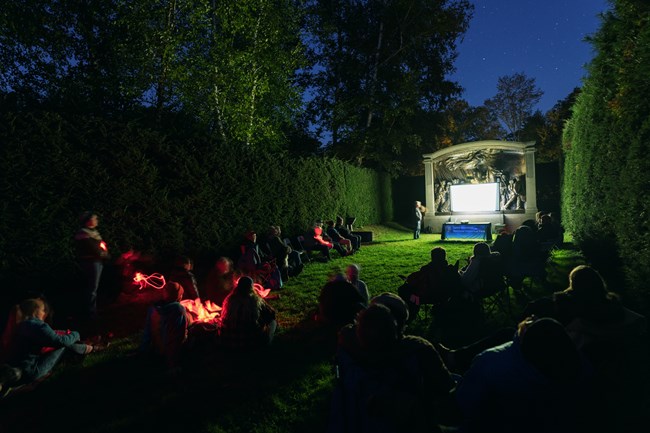 The Star Party is an annual fall event for the whole family in partnership with the Springfield Telescope Makers of the Stellafane Observatory in Springfield, Vermont. The free after-dark event includes a short astronomy presentation followed by hands-on telescope demonstrations. In the event of rain or heavy clouds, the night sky viewing will be rescheduled.
Thank you for everyone who helped make the 2023 Annual Star Party stellar. Stay tuned for more information about the 2024 event.
Stargazing Ettiquette
Attending a night sky viewing event comes with some etiquette conventions that may be unfamiliar to first-time attendees but which enhance viewing conditions for everyone. Most importantly, bright, white lights are discouraged at night sky viewing events; bright lights ruin your night vision and the night vision of those around you. Attendees are encouraged to acquire and bring a red-light flashlight or a flashlight with a red lens or with a red piece of plastic covering the bulb. The park will have a limited number of red glow sticks for those without a red flashlight. Even with red lenses, use your light sparingly; on a clear night, your eyes will adjust quickly to the dark conditions. It is also important to remember that telescopes are expensive and that many of the telescopes at this event are hand-crafted and difficult to replace. Please follow the instructions of the STM member staffing the scope you are looking through. And finally, ask lots of questions. The amateur astronomers who are bringing their telescopes to this event love the night sky and sharing it with others.
About the Springfield Telescope Makers
The Springfield Telescope Makers is a club founded by amateur telescope maker Russell Porter in 1923. The club is devoted to promoting the practice of crafting high-quality telescopes by amateur astronomers. The club owns and maintains the Stellafane Observatory on Breezy Hill in Springfield, Vermont, at which it offers free mirror-grinding workshops in the winter months and hosts the annual Stellafane Convention of amateur telescope builders and night sky enthusiasts in the summer.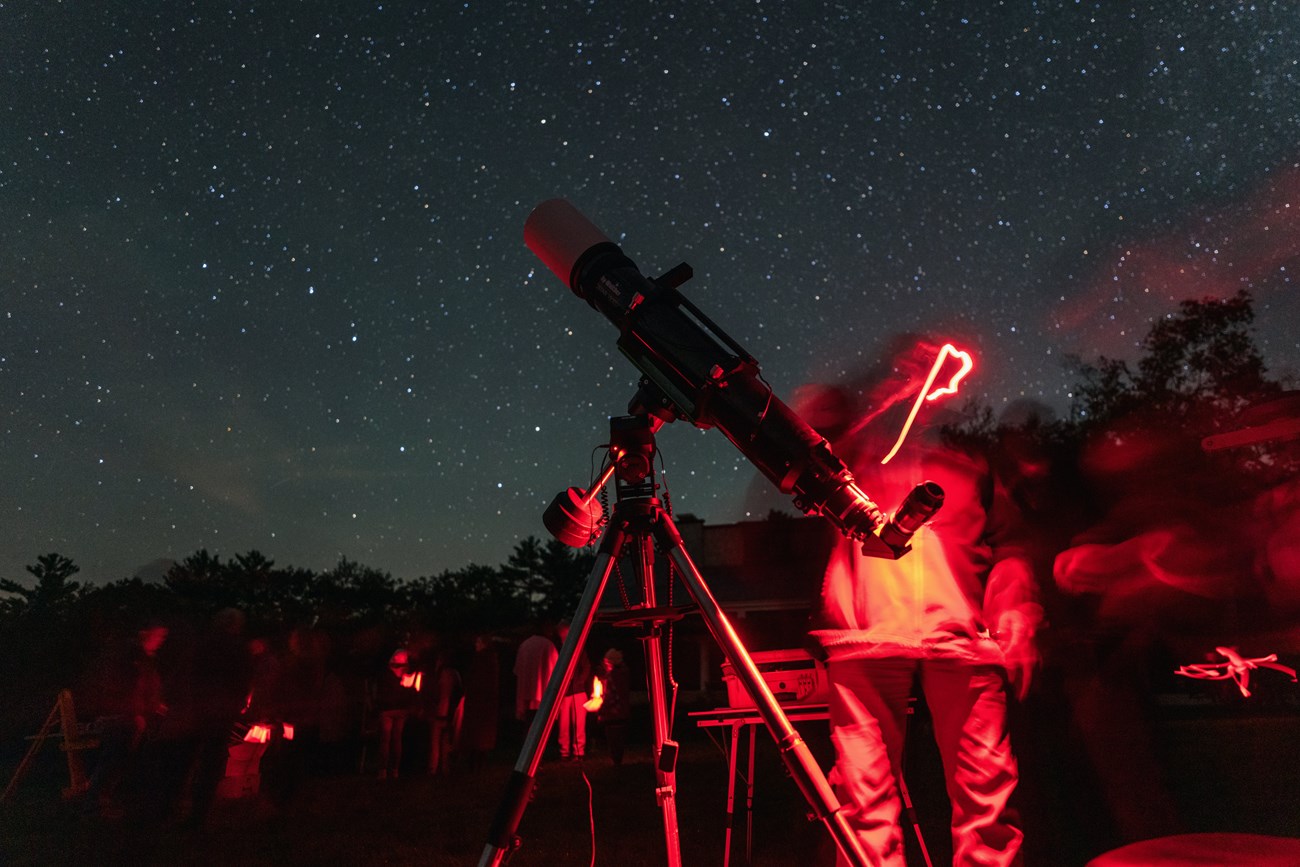 Last updated: October 1, 2023