Picture Gallery Exhibitions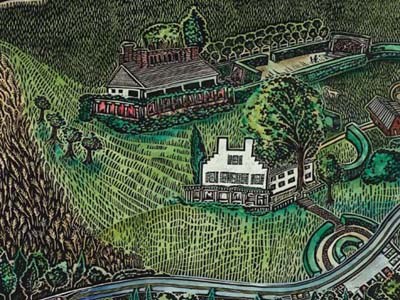 Special Exhibitions 2022
Beginning in 1948, the Saint-Gaudens Memorial has sponsored a compelling series of exhibitions each summer season. Contemporary art exhibits are occasionally interspersed with historical exhibitions featuring works from the park's collection.
The Picture Gallery, now a light-filled exhibition space far removed from its chicken-house origins, is typically the site of three exhibitions each summer. The space provides an important art venue for visitors to the park from distant locations and local communities. It remains a regional cultural hub and a valuable exhibition space for American art. The annual exhibitions are organized through collaboration between the park and the Exhibitions Committee of the Saint-Gaudens Memorial. Exhibits are included with park entry free and open during normal park hours. There is no admission fee for the evening opening receptions.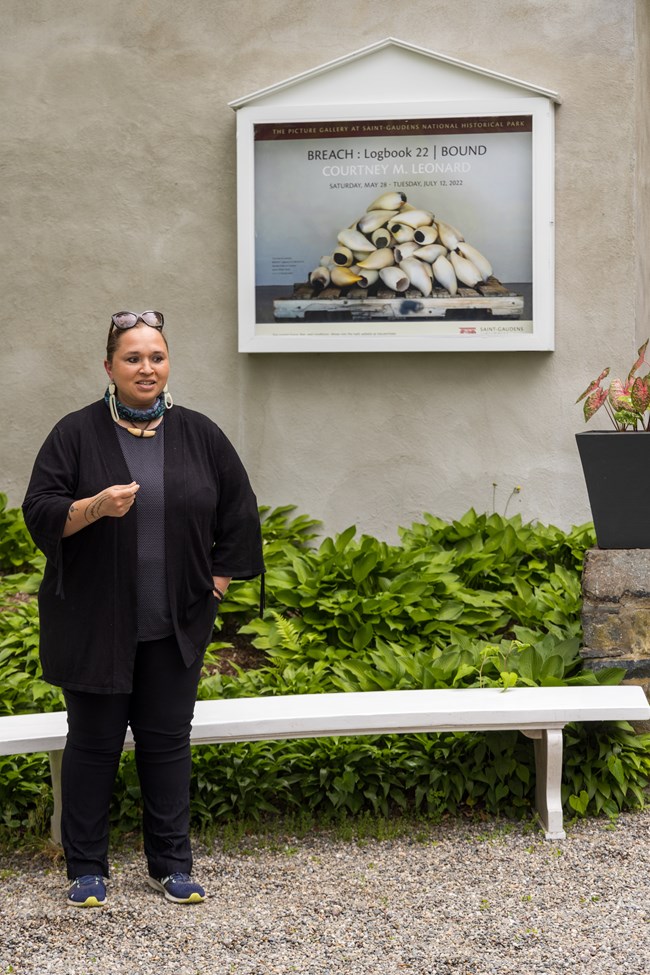 BREACH: LOGBOOK 22 | BOUND
Courtney M. Leonard (Shinnecock)
Saint-Gaudens Fellow
On View:
Saturday, May 28 - Tuesday, July 12
Reception and Artist's Talk:
Saturday, May 28 at 4:30pm
Acknowledging oceans as a critical space of globalization BREACH re-contextualizes in material forms the memories and lived experiences of communities and their relationships with water through an annual visual logbook. BREACH: LOGBOOK 22 | BOUND, creates an invitation to contemplate water as a mode of transportation in reflection of its historical ties to the cultural landscapes of Saint-Gaudens National Historical Park, as well as a threatened resource through an account of the Connecticut River as it stretches and opens to the Long Island Sound. From fresh water to salt water, what are our relationships to upstream and downstream systems? What does it mean to be bound for a destination and also bound to a place? What responsibilities do we have to the cultural landscape that sustains us?
Courtney M. Leonard
is a Shinnecock artist and filmmaker, whose work explores marine biology, Indigenous food sovereignty, migration, and human environmental impact. Leonard's current projects articulate the multiple definitions of the term breach and investigate and document Indigenous communities' historical ties to water, marine life, and native cultures of subsistence.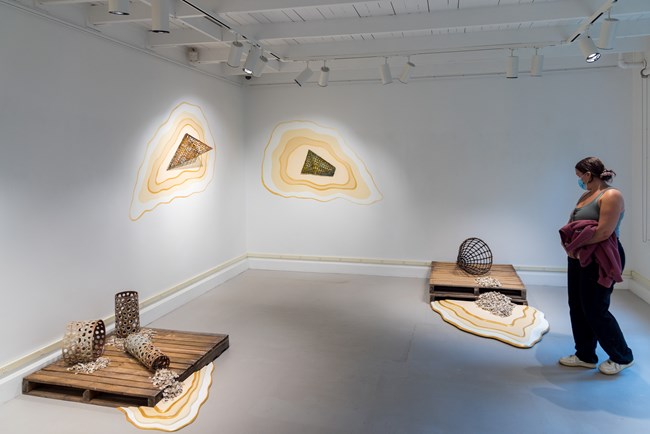 One River, Many Views
Nancy Diessner, Brenda Garand, and Janet Pritchard
On View:
Saturday, July 23 - Sunday, October 30
Reception and Artists' Talk:
Saturday, July 23 at 4:30pm One River, Many Views features the work of Nancy Diessner (MA), Brenda Garand (NH), and Janet Pritchard (CT), whose work responds to the Connecticut River's beauty, its power, and its history. These artists work in a variety of media, including photography, drawing, printmaking and sculptural forms, at times using the river water, its soil and its flora as part of their artmaking process. In addition to the artwork, this exhibition will feature commissioned wall labels written by ten members of the Upper Valley community who live, work, and otherwise engage with the Connecticut River. These include creative writers, scholars and residents, as well as those from the Indigenous, agricultural, recreational, and other communities for whom the river is an important part of their daily lives. Their responses – reflective, celebratory, or interrogatory, will highlight the diverse natural and cultural histories and relationships with this imposing body of water. The exhibition seeks to encourage discussion as well as awareness of the ways that one topic can hold multiple approaches, opinions, expertise, and experiences.
Last updated: June 28, 2022