For Kids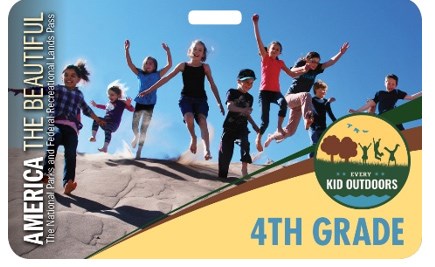 Every Kid Outdoors Initiative
The
Every Kid Outdoors
Initiative calls on agencies to help get all children to visit and enjoy the outdoors and inspire a new generation of Americans to experience their country's unrivaled public lands and waters.
Every fourth-grader in the Nation will receive an "Every Kid Outdoors" pass that's good for free admission to all of America's federal lands and waters -- for them and their families -- for a full year.

►Link to the NPS
Kids in Parks
- website!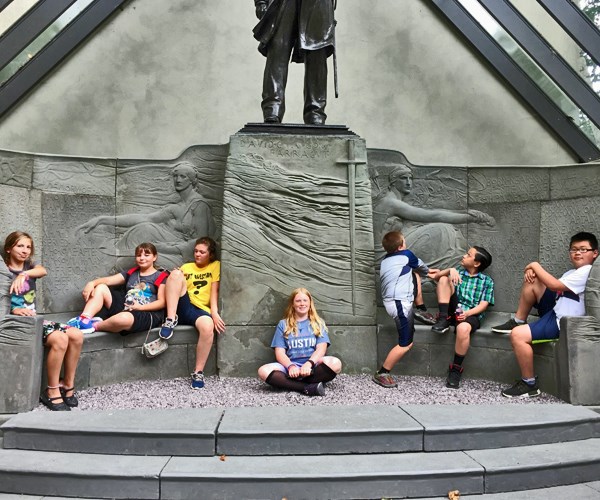 Fun for Kids at Saint-Gaudens!
Saint-Gaudens is not only a site for adults to enjoy, its also a place where children of all ages can learn about sculpture and history in a fun, interactive environment. Learn more about the pakr while playing games by becoming a Junior Ranger or make your way throught the site to find a hidden box in our Valley Quest Hunt.

Check out our past offerings below, call for a current schedule of events or check out our homepage.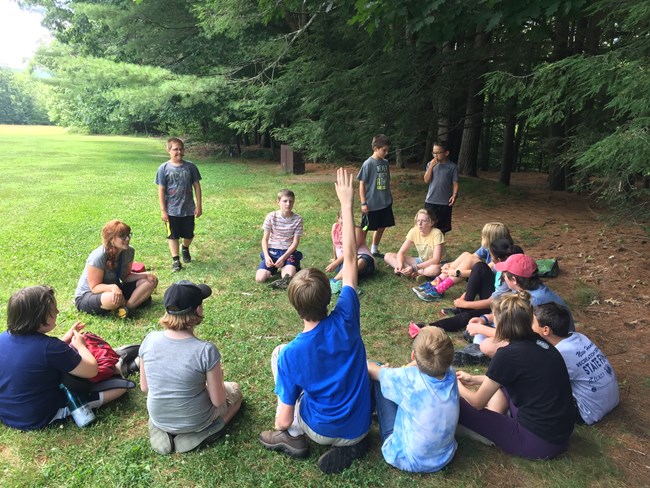 Since 2017, Saint-Gaudens has operated a summer STEAM (Science, Technology, Engineering, Art and Math) Day Camp at Saint-Gaudens for middle-school students (entering 6th-8th grades). Click here for more information.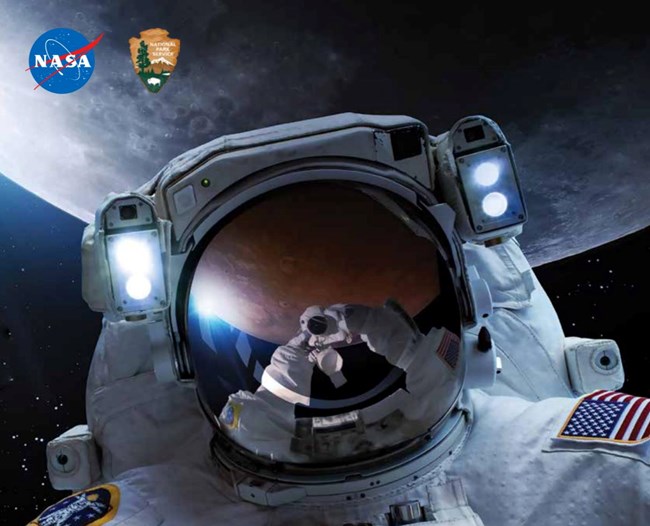 Junior Ranger Spaceflight Explorer
Check out this new
Jr. Ranger Spaceflight Explorer's Activity Guide
for kids ages 5-12 from NASA and the NPS. Download a copy and work at your own pace!
The National Aeronautics and Space Administration, or NASA, and the National Park Service, or NPS, are partnering to celebrate the 50th anniversary of the Apollo Moon landing. NASA and NPS honor our national heritage and share the excitement of the future of human space exploration.
Girl Scout Ranger Program
The National Park Service and Girl Scouts of the United States of America have partnered to create the Girl Scout Ranger Program.
Through this program you are invited to:
play outdoors
learn about national parks and why these places are preserved
develop your leadership skills.
While having fun in a national park, you can also:
earn badges
complete Journeys
achieve Take Action and Highest Award Projects.
As an individual or with your troop, design an activity or participate in established educational programs and volunteer-service opportunities at a national park. Earn a certificate from the National park for five hours of service and a Girl Scout Ranger patch for ten hours of service. For more information link to
Girl Scout Ranger Progam
.
►
Check out this inspiring NPS Explore Nature career ideas video.


Last updated: January 22, 2020