Be A Junior Ranger
Junior Ranger Program
A Junior Ranger program is available at the park, developed for children ages 5-13. People of all ages are welcome to participate in the program. The tasks should be able to be completed during an average hour and a half visit to the park on any day of the week. When finished successfully, the participant will receive a Junior Ranger pin depicting the Diana in silhouette, created by Saint-Gaudens in 1892.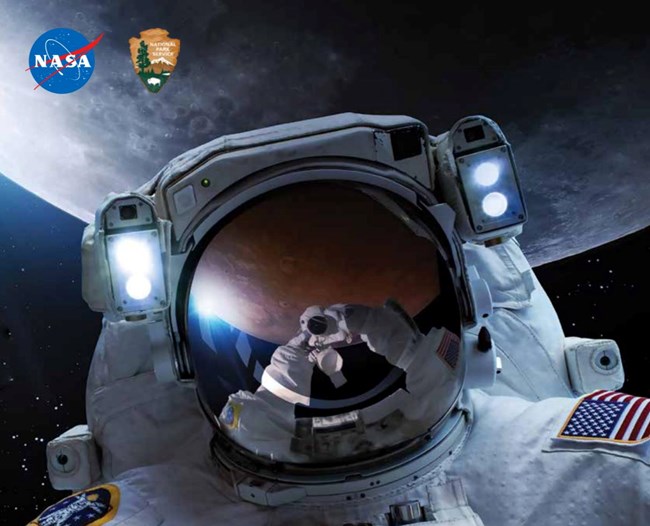 Junior Ranger Spaceflight Explorer
Check out this new
Jr. Ranger Spaceflight Explorer's Activity Guide
for kids ages 5-12 from NASA and the NPS. Download a copy!
The National Aeronautics and Space Administration, or NASA, and the National Park Service, or NPS, are partnering to celebrate the 50th anniversary of the Apollo Moon landing. NASA and NPS honor our national heritage and share the excitement of the future of human space exploration.
Girl Scout Ranger Program
The National Park Service and Girl Scouts of the United States of America have partnered to create the Girl Scout Ranger Program.
Through this program you are invited to:
play outdoors
learn about national parks and why these places are preserved
develop your leadership skills.
While having fun in a national park, you can also:
earn badges
complete Journeys
achieve Take Action and Highest Award Projects.
As an individual or with your troop, design an activity or participate in established educational programs and volunteer-service opportunities at a national park. Earn a certificate from the National park for five hours of service and a Girl Scout Ranger patch for ten hours of service. For more information link to
Girl Scout Ranger Progam
.


Last updated: December 10, 2019