Park Store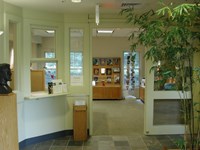 The Visitor Center houses a well equipped Eastern National Museum Shop where visitors can find:
• Books and videos on the life and work of Augustus Saint-Gaudens
• Books and music about the "Cornish Art Colony" and local history
• Rare and out-of-print books on Augustus Saint-Gaudens
• Books, supplies and kits about sculpture, gilding and watercolor painting
• Postcards of the park and sculptures by Saint-Gaudens
• Pins and magnets
• Posters
• Tee shirts with the $20 Gold Piece
• Children's reading and activity books
• Books about the region's natural history
For more information, or to order items, contact the museum shop at (603) 675-2175 x106. Visit https://shop.americasnationalparks.org/store to see more national park items.
Eastern National provides quality products and services to America's National Parks.


Last updated: January 28, 2021