Seasonal Jobs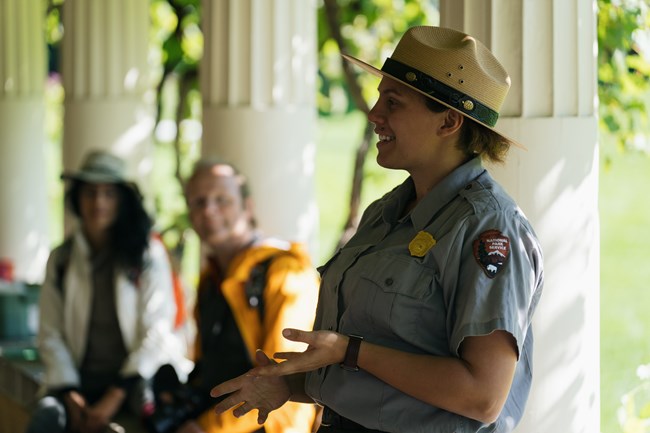 Seasonal staff are a fundamental part of the park team. Every year people from many backgrounds and all walks of life help protect this special place and share it with hundreds of visitors, community members, and students.

Applying for a seasonal position takes advanced planning, patience, and attention to detail that may pay off in an unforgetable season as a National Park Service employee.
Interested in applying? Check out these tips crafted by National Park Service seasonal employees:
Get to Know USAJobs.gov
Visit USAJobs.gov to find all job postings for Saint-Gaudens National Historical Park or other national parks. Create an account to start applying to jobs.
Begin Your Search
Narrow your search by using key words such as "National Park Service," "Department of the Interior," or "Cornish, NH." You can save a search by selecting the "Save Your Search" option found directly above the search results. Saving your search can provide you with email updates of relevant open positions from USAJobs.
Find the Job That's Right for You
Most positions for the next summer season are released between early fall and winter. Read through each job announcement and its description. Check the requirements needed for applying. Anyone can apply for positions that are "open to the public." Identify if any documents are required (transcripts, cover letter, certifications) and have those ready to upload to the site.
Build Your Resume
Read job announcements and use key words and phrases from description and questionnaires in your resume. Federal government resumes are very detailed and many pages long. It is not uncommon for federal resumes to exceed ten pages.
Pro Tip: Use the resume builder on USAJobs.gov for help getting started.
Apply
Take the leap and submit your application! Complete the questionnaire provided in the application. Answer honestly but be confident in your abilities and experience. Some positions will send an email for you to complete a secondary assessment.
Wait It Out
Your resume and application will be processed through several rounds of screening, typically taking place over the course of 2-3 months. You will receive an email if your application is referred to a hiring manager at the park for consideration. The hiring managers will send out emails asking if qualified applicants are still interested and available for the upcoming season. Make sure that you respond quickly. Finally, you may receive an email to schedule an interview.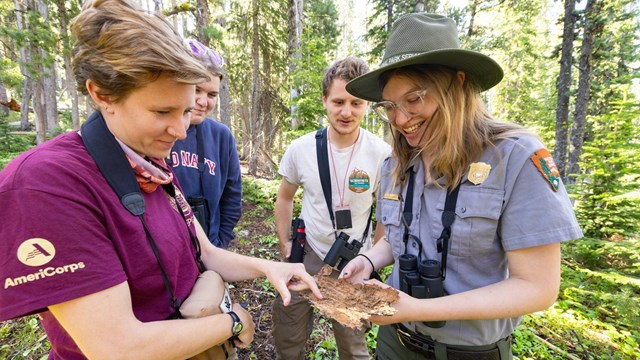 Work for Us
Experience Your America by joining the National Park Service!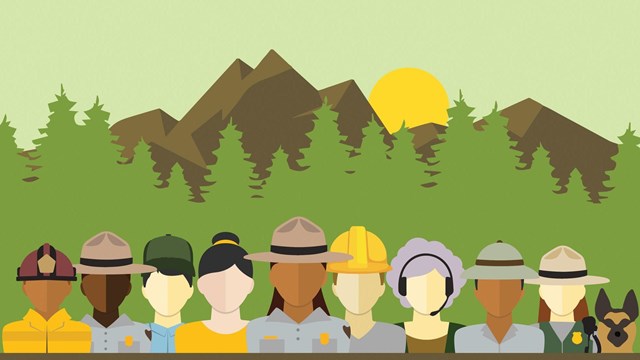 USAJobs
Find your fit in the federal government
Last updated: October 6, 2023