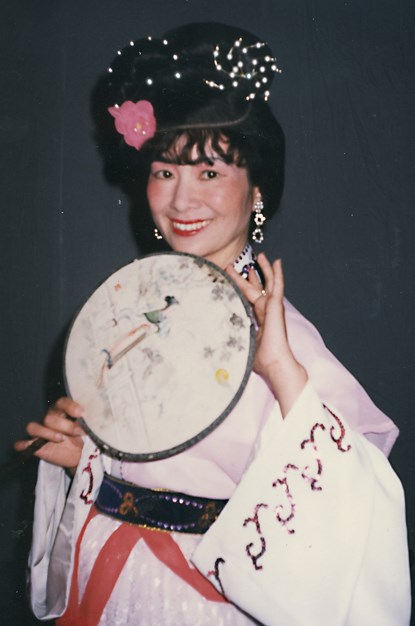 Professor Wilma Pang sings "Beautiful Flowers and the Full Moon,"a short excerpt from a Cantonese Opera aria to coincide with the Sea Music Festival and the Moon Festival. Moon Festival is the second largest celebration; this year it falls on the 19th of September. Wilma will be accompanied by the Chinese Instrumental Ensemble. Some of the traditional pieces will also be featured, such as "Autumn Moon Over the Ping Lake."
Prof. Pang is a faculty member of City College of SF. She recently pioneered "Only in SF Chinatown" where traditional singing and music is performed on different locations along Grant Ave, Portsmouth Square, and Broadway and Grant.
Prof. Pang sings Cantonese Opera as well as Italian Opera and anything in between --Chinese folksongs to pop.