Agents of Discovery - Great for Kids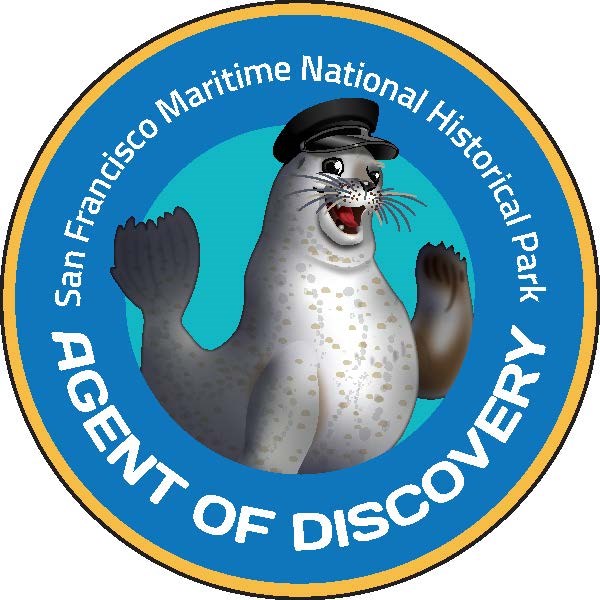 Are you looking for an outdoor activity to do as a family?
Agents of Discovery® is an educational mobile game that enables players to become a secret "Agent" and explore the Park in a fun new way. Unlock hidden geo-located challenges, solve entertaining trivia questions, and earn a prize!
The Park's "field agent," Agent Seal, is a virtual avatar that guides children and families throughout the park. Families who pay the
park admission fee
to board our historic ships can play the "Hyde Street Pier" mission. We also offer a second mission that guides players through the free areas of our park (Visitor Center, Maritime Museum, and Aquatic Park.)
Players must solve 16 challenges in each game to complete the "mission." Collect your prize at our Maritime Museum or Visitor Center desk when you are finished!
There is a secret world within our park, which can only be discovered by downloading the Agents of Discovery app today!
Download from the App Store
or
from Google Play
.
NOTE: For best results, download the game onto your phone before you arrive at the park, as connectivity can be spotty aboard our ships and inside our buildings.
Last updated: June 20, 2019