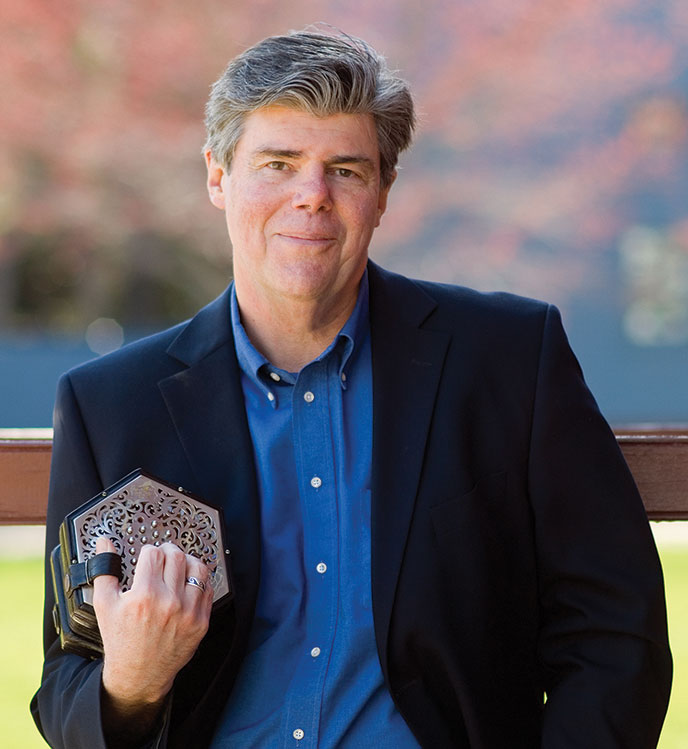 News Release Date:
October 2, 2015
Contact: Lynn Cullivan, 415-561-7006
What:  A concert of seafaring songs performed by New Hampshire singer Jeff Warner,   
 accompanying himself on concertina, banjo and guitar.
When: Saturday, October 24, 2015, 8pm to 10pm.
Where:  Aboard the historic 1886 sailing ship Balclutha (indoors setting) berthed at   
Hyde Street Pier, San Francisco.
Presenter:  San Francisco Maritime National Historical Park.
Cost: $14 general, $12 San Francisco Maritime National Park Association members, plus service
 charge if ordering online. Tickets also available at the door on concert night beginning   
 7:30pm (no service charge) at the entrance to Hyde Street Pier.
Purchasing tickets online:  http://goo.gl/4UOID2
Website and phone: www.nps.gov/safr/planyourvisit/seamusicconcertseries2015.htm
415-447-5000
Experience the driving rhythms of chanteys and the beauty of seafaring ballads from the deck of the historic sailing ship Balclutha. Jeff Warner is among the nation's foremost performers and interpreters of traditional music. His performances link 21st century audiences with the everyday lives and artistry of 19th century Americans. "Providing more than just rich entertainment, Jeff will leave you with a deeper appreciation of the land you live in." –Caffe Lena, Saratoga, NY.
Jeff Warner has performed widely, from large festivals in the U.S. and UK, to clubs and schools across America. Accompanying himself on concertina, banjo and guitar, "He inhabits a song in a way which few singers can do." –Royal Oak Folk Club, Lewes, UK.
San Francisco Maritime National Historical Park is located at the west end of Fisherman's Wharf in San Francisco. The park includes a magnificent fleet of historic ships, Visitor Center, Maritime Museum, Maritime Research Center, and Aquatic Park Historic District. In celebration of the 100th anniversary of the National Park Service in 2016, the park seeks to connect with and create the next generation of park visitors, supporters, and advocates - and invites visitors to join us in celebrating the Centennial milestone. For more information, please call 415-447-5000 or visit nps.gov/safr, Twitter @SFMaritimeNPS, on Instagram at sfmaritimenps and follow us on facebook.com/SanFranciscoMaritimeNHP.
#  #  #
9-30-15