Celebrate Hispanic Heritage Month at San Francisco Maritime National Historical Park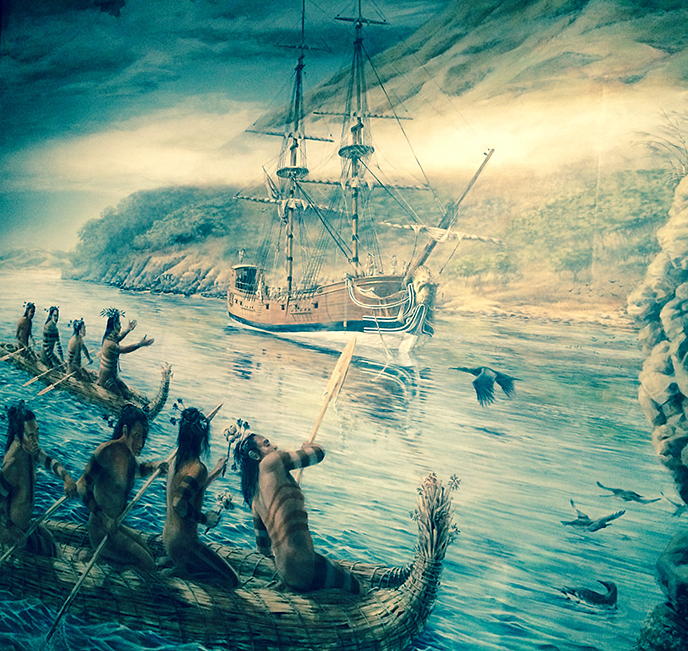 News Release Date:
September 3, 2014
Contact: Morgan Smith, 415-561-7049
What: National Park public programs explore San Francisco Hispanic history during Hispanic Heritage Month.
When: Various dates, from September 14 through October 13, 2014 (see descriptions in text, below).
Where: San Francisco Maritime National Historical Park
San Francisco Maritime National Historical Park celebrates national Hispanic Heritage Month with Park Ranger-led programs for the whole family. Programs will highlight Spanish explorers and settlement in the Bay Area. Discover stories of sea captains and traders, and learn how Spanish, Mexican and Native American cultures interacted with each other.
Admission: Standard ships admission fees apply: Adults, $5. Ages 15 and under (accompanied by an adult), free. Free with national park passes.
Information: 415-447-5000, or https://www.nps.gov/safr/
Guarding the Gate
Sunday, September 14 and Saturday, September 20, 3:30-4:15pm. Aboard Balclutha. Wheelchair accessible.
The Hispanic people that first came to the San Francisco Bay Area in the late 1700s began radical changes that were unprecedented in the previous 10,000 years. During this ranger-led program, we'll compare and contrast how Hispanic, Native American, and American cultures viewed and determined the uses of the Bay.
North-Bound: The Story of Cabrillo and his venture into the unknown of Alta California
Sunday, September 21, 28, and October 5, 3:30-4:00pm, aboard Balclutha. Wheelchair accessible. 
In 1542, Juan Rodriguez Cabrillo, a Spanish explorer, set sail from Baja California northbound to Alta California. He went further north than anyone before him, and though he would not return from this voyage, most of his men would. The discoveries they made were not only of new lands and people, but also of the extreme and threatening conditions that would challenge mariners sailing the west coast for hundreds of years to come.
Skin in the Game: Boots of Spanish leather, beaver-skin hats, and blue Mandarin robes trimmed with sea otter fur
Saturday, September 27, October 4, and Monday, October 13, 3:30-4:15pm. Wheelchair accessible.
Enjoy a program exploring the maritime trade relationships between Spanish and Mexican Alta California, Imperial Russia, Great Britain, and the American Republic between 1812 and 1848.
San Francisco Maritime National Historical Park is located at the west end of Fisherman's Wharf in San Francisco. The park includes a magnificent fleet of historic ships, Visitor Center, Maritime Museum, Maritime Research Center, and Aquatic Park Historic District. For more information about the park and its public programs, please call 415-447-5000 or visit the park's website at https://www.nps.gov/safr/
# # #9/3/14
Last updated: March 1, 2015