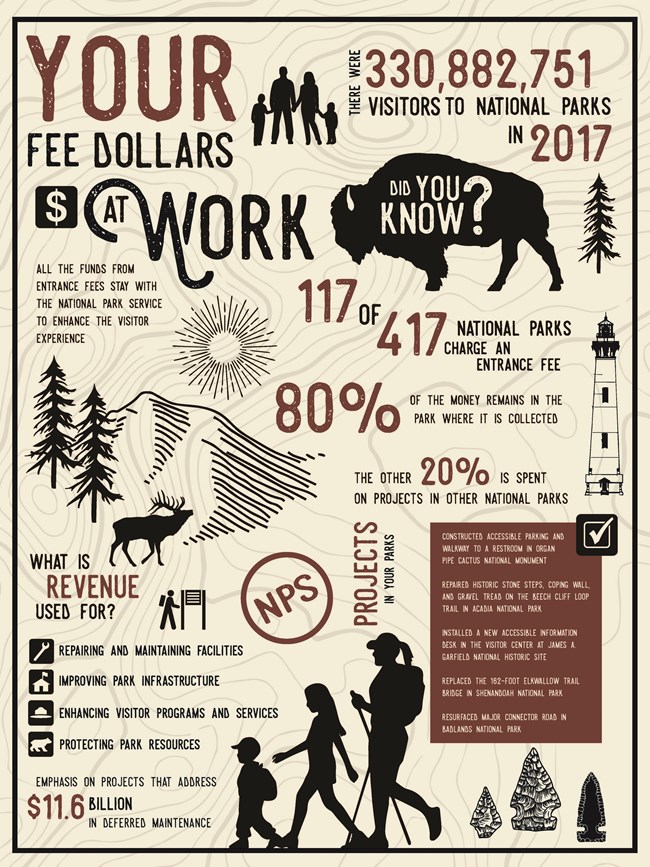 Your Fee Dollars at work
In 2017, there were 330,882,751 visitors to national parks and did you know that 117 of 417 national parks charge an entrance fee where 80% of the money remains in the park where it is collected and the other 20% is spent on projects in other national parks. All the funds from entrance fees stay with the National Park Service to enhance the visitor experience.
What is the revenue used for?
Repairing and maintaining facilities
Improving park infrastructure
Enhancing visitor programs and services
Protecting park resources