Mary Tornich Janislawski: Navigating From San Francisco to the Moon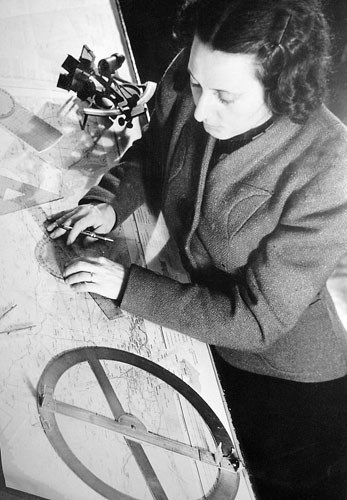 By Bill Doll, Preservation Manager

To navigate. To plot a course for. To steer, to direct. We all engage in some sort of navigation as we make our way through life. The history and development of navigation is a remarkable story, and in the park collection are notes, photos, sextants, navigational plotters - and a series of personal letters that provide a rare glimpse into the lives of a unique maritime career couple.

Mary Tornich Janislawski spent her life instructing hundreds of mariners and airmen in celestial navigation. She was married to a mariner and navigator, Captain Stanley Janislawski. Together they spent a lifetime practicing the art of navigation, teaching others the craft, and in Mary's case, playing a pivotal role in meeting the growing need to teach people how to navigate not only on the water but in the air.

Mary was born in 1910 and went on to graduate from the University of California, Berkeley with degrees in mathematics and astronomy. After graduation she began teaching navigation to Bay Area mariners. Her husband, Stanley, worked his way up the hawse pipe, becoming a captain for the Pacific Far East passenger and freight shipping line, and served in the Navy during WWII.

Mary's career spanned 40 years, during which she ably transitioned from teaching time-tested nautical navigation to the then up-and-coming aeronautical navigation. She adapted her skills, teaching materials, and tools for teaching mariners how to find their way on the water, to teaching them to navigate in the air. Later in her career, she worked for the Defense Department at Alameda Naval Air Station teaching flight students.

In 1928, Captain P.V.H. Weems, acclaimed designer of the Weems sextant, started a certification program for air navigation and hired Mary as the West Coast liaison and manager. Many commercial pilots were certified in Weem's program, notably Charles Lindbergh. Janislawski and Weems collaborated on the development of navigational aids and textbooks. This collaboration led Mary to develop the Mark III chart plotter. Among the hundreds of men she instructed in aeronautical celestial navigation, one of her most famous students was Fred Noonan, Amelia Earhart's navigator, who disappeared along with Earhart in 1937 as she attempted to circumnavigate the globe.

There was no restricting Mary to the mere troposphere, as she had her sights set on the stars and the moon. She continued her contributions to navigation by designing a grid system of navigation for the Apollo Moon Missions.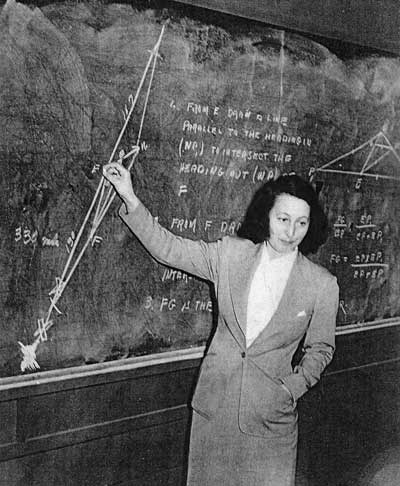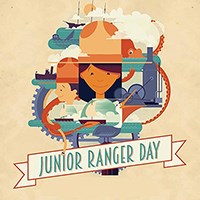 "Hi! Are you on the Junior Ranger Quest? Click
here
to return to the main page!
Last updated: April 23, 2021