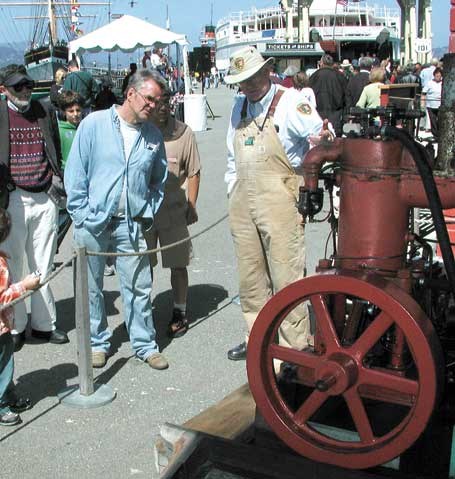 By Palma You, Archives Technician


Say the words "potato, potato, potato" and you will hear the sound and rhythm of a Hicks marine engine circa 1910 through 1950. Hicks Engine plans and marketing materials (SAFR 17336, HDC 1092), the Park's archival collection of over 2,850 Hicks engine fabrication blueprints, provides details about the gasoline engine used most often during the first half of the 20th century in Monterey fishing boats along San Francisco's Fisherman's Wharf, the West Coast and Pacific Basin.
Location, location, location - San Francisco was an epicenter of gasoline engine manufacturing and production because of its proximity to the developing West Coast. In the first half of the 20th century, California was home to more than two dozen engine builders including Hicks Iron Works in San Francisco (Grayson, 1994).