San Francisco Bay Ark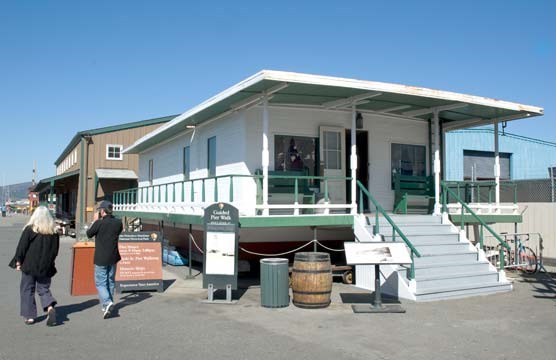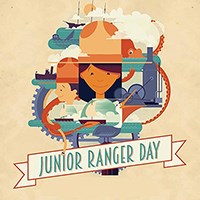 "Hi! Are you on the Junior Ranger Quest? Click
here
to return to the main page!
This little houseboat, referred to locally as an ark, was one of several dozen boats moored out as summer hideaways for San Francisco families in Belvedere Lagoon, near Tiburon in Marin County during the early 1900s.
Reputedly built for the McGinnis family sometime prior to 1900, this ark was hauled ashore about 1923 and passed through several hands before being donated to the park in 1969.

Summer aboard the arks was an idyllic time. The boats were brightly painted, and glowed at night with colorful Japanese lanterns. Evenings were spent visiting between boats in neatly finished Whitehall rowboats.
The San Francisco Bay Ark is a wooden houseboat, 44 feet long, 25 feet wide, with a rounded, barge-like bottom and a two-foot draft. The builder and date are unknown, but it was probably constructed between 1890 and 1900. This ark is typical of the ark common around the turn of the last century in the San Francisco Bay and was mostly berthed in a cove near Belvedere, CA.
The interior is panelled with a dark wood. In the front room, or parlor, is a brick and iron fireplace. Sliding doors lead to two bedrooms with built-in beds. A narrow hallway leads to the rear of the ark.
The ark is open for visiting during park hours free of charge.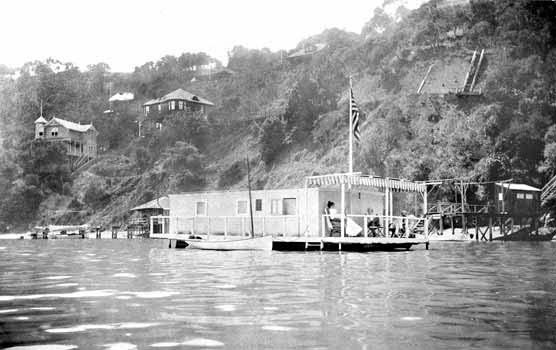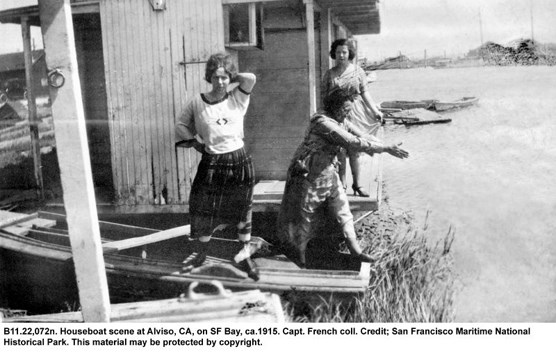 Last updated: April 23, 2021