Volunteer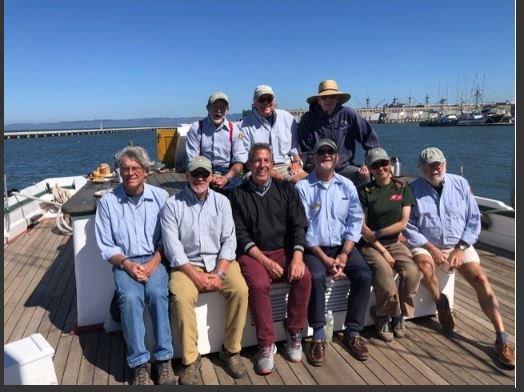 We thank and salute our 174 active volunteers at San Francisco Maritime who assist in a variety of work at the maritime national park. Volunteers staff the information desks in the Visitor Center and Maritime Museum, lead interpretive talks, walks, and demonstrations, help NPS riggers maintain the historic ships, preserve small crafts in the nation's maritime collections. For more information, see our volunteers page or apply on
volunteer.gov
.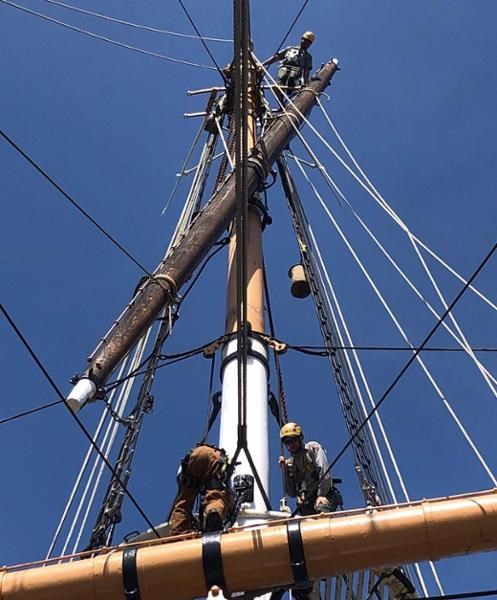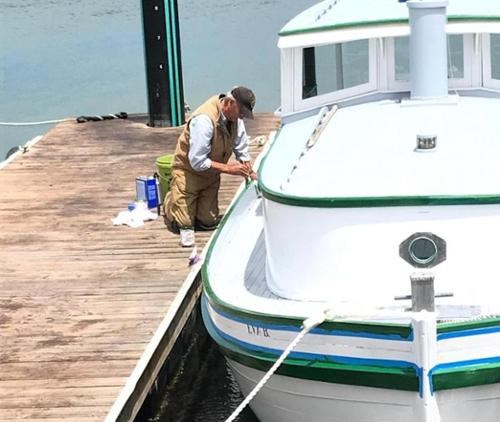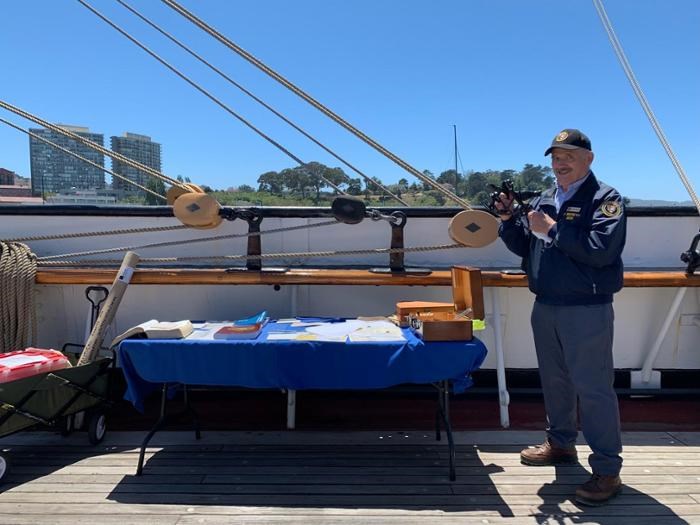 Volunteers-In-Parks (VIP)

As a volunteer at San Francisco Maritime National Historical Park, you will not only stay active and involved, you will have the chance to teach others and learn new skills! Help present the natural and cultural resources of the nation's only 'floating' national park to a diverse visitor population, and help preserve these unique resources for future generations.
The VIP office welcomes back all our old friends and welcomes aboard our new friends. VIPs are here to support all the activities in the park from ship preservation to cleaning up the shoreline along Aquatic Park beach.
If you are interested in volunteering, please contact Lou Sian or Erin Conner in the Volunteer Office, located on Hyde Street Pier, at 415-561-7160 or by email. e-mail us e-mail us
VIPs are involved in almost every aspect of the park's operation:

· Ships Maintenance
· Exhibit Construction
· Interpretation & Education
· Graphic Arts
· Steam Engineering
· Sailing
· Music
· Library and Archival Collections
More descriptions about Volunteer Opportunities at San Francisco Maritime.

No matter what your background, we encourage everyone to volunteer in San Francisco Maritime National Historical Park. Share your skills. Your contribution matters and you can make a difference! Call today: 415-561-7160.
Maritime Volunteer Office
San Francisco Maritime NHP
2905 Hyde Street, Hyde Street Pier
San Francisco, CA 94123
Volunteer Today and Become a Member of Our Team!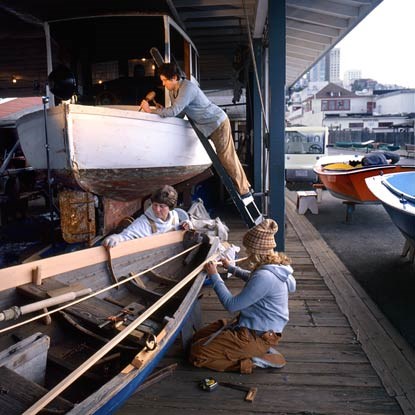 Current Volunteer Opportunities
Last updated: April 15, 2023