Gina Bardi, Reference Librarian, and Heather Hernandez, Technical Services Librarian, are dedicated to the preservation and care of the largest maritime research collection on the West Coast at the Maritime Research Center. In honor of Museum Week 2017 and the contributions of women in cultural heritage, we asked them four questions about their role in preserving, protecting, and providing access to the collections. #MuseumWeek #WomenMW #HeritageMW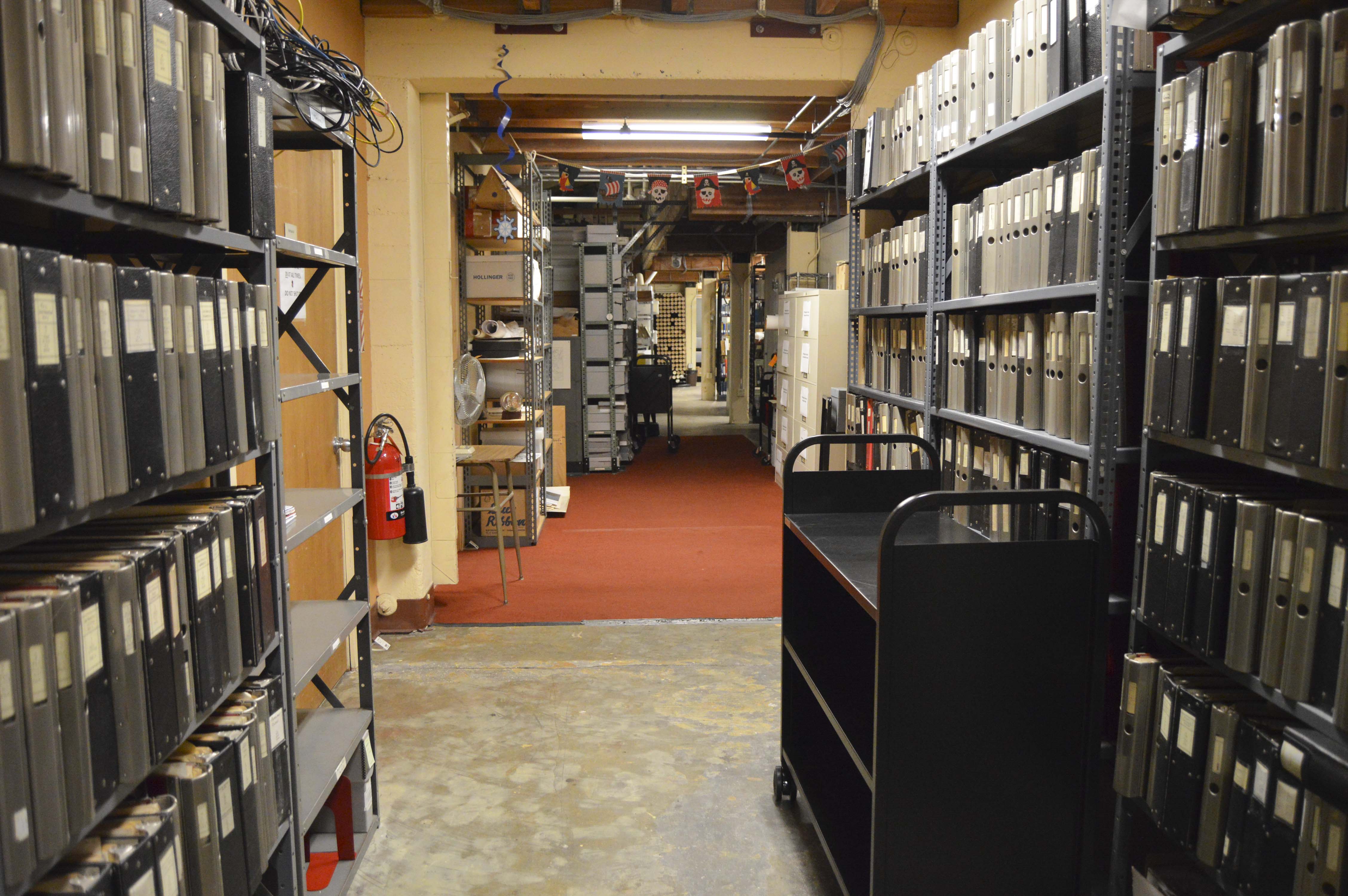 1. What do you do to sustain heritage collections and to increase access to these resources?
HEATHER: I make sure they are as easy as possible to find and in the best condition for use.
GINA: Digitizing and getting a web presence.  For example, the Online Archives of California (OAC) and the Keys Catalog make it possible for a model builder in Italy to see our collection, or perhaps someone just up the street will learn about us for the first time.   
2. What are your fears and hopes regarding this collection?
HEATHER: Funding
GINA: Hopes are that it will be more easily accessible and that will lead to people using the collections more and producing research that we can then add to the collections. West Coast maritime history is not as covered as the East Coast so there are still so many books that need to be written. The more our collection is visible, the more hopes we have that these books and papers will be written. A fear is limited staffing, that we will get all of these people coming in and then need more staff to help process and get the collections out there.  
3. What do you find most meaningful in the work you do here?
HEATHER: When researchers make discoveries in the collections and connect with those who have written or created the materials.
GINA: Personal connections people make to things in our collection. Someone will come in with a research need and get so excited about something they find here; maybe it's something they didn't even know existed. It's fun to see the look on their face. For me, I tend to make the greatest connections with our photograph collection and our document collection. Seeing a picture of a crew and reading a diary entry and then putting those things together. I am a librarian, so I'm supposed to like books best, but pictures and documents are where it's at!  
4. Do you have heritage collections related to women?
HEATHER: Oh yes. Joan Druett is personally one my favorite authors and I discovered her through our collection here. The stories of sea-faring women and contemporary women in maritime trades are really motivating. The Mary Tornich Janislawski collection in the archives is a favorite in how it connects traditional maritime skills with space exploration.  
GINA: Yes! We have the Sallie K. Braun collection. She was a Marine Transportation Specialist with the Army Transport Service. She was so well loved that San Francisco's code name during World War Two was "Sallie". She has a large photo collection and letters written to her by navy and army men while they were serving. We also have a collection on Rose Kissinger, the woman who owned the
Balclutha
when it was called the
Pacific Queen
.