What do you feed a steaming donkey? 
The donkey was up and steaming this past Wednesday. See for yourself. 
Come down to Hyde Street Pier on April 17, 2013 for our next "steaming" day.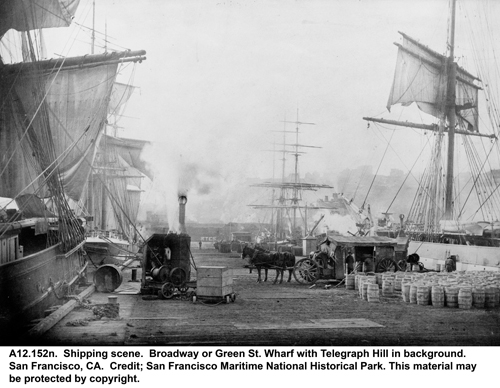 Can you find the steam donkey in this photo? Hint: It's not the four-legged version. 
Steam donkeys were a common power source for loading and unloading cargo from ships during the late 1880s and into the 1920s.