National Park Week is America's largest celebration of national heritage. This year's theme, "Parks 101," plays off the 101st anniversary of the National Park Service and the idea of 101-type introductory classes. Join San Francisco Maritime National Historical Park this week as we share maritime and Parks 101 related anecdotes and stories through our digital platforms.
Maritime Museums 101
by Lynn Cullivan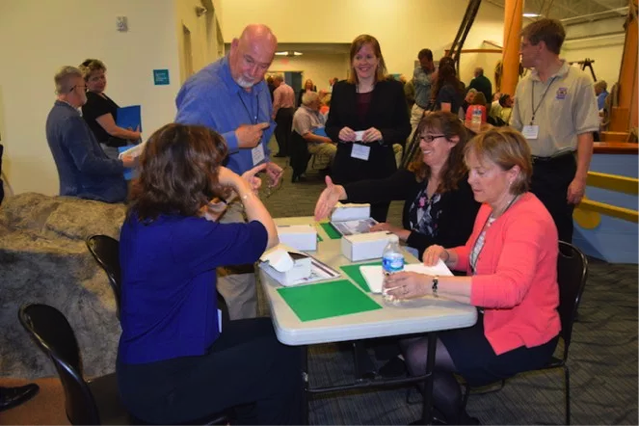 Photo Credit: Council of American Maritime Museums
During National Park Week 2017, the Park will host representatives from the 90 institutions that comprise the Council of American Maritime Museums (CAMM). So, what is a maritime museum, and what do they do? Maritime museums celebrate and preserve the culture that develops where humans and water meet – not only in coastal areas, but along lakes, rivers, canals, bays, and deltas.   
Common goals are the protection of important artifacts (like ships, boats, books, plans, photographs, and navigation instruments), ongoing research, exhibits, publications, education, and public programming. A maritime museum can focus on a very specific geographical area (like the Lake Pontchartrain Basin Maritime Museum), a state (like the Maine Maritime Museum) or a whole country (the Park interprets America's maritime heritage, with an emphasis on the Pacific Coast). Some institutions focus on a single ship (like the USS Constitution Museum), or a distinct aspect of maritime history (like the Steamship Historical Society of America).  
At this CAMM workshop, attendees and presenters will discuss issues common to all modern museums: digitization of collections, techniques of storytelling, and the challenges of growing philanthropy. But they'll also be turning over specifically maritime topics, like: innovations in small craft documentation, schoolship operation, and partnerships in lighthouse preservation.  
Of course, the best way to learn about maritime museums is to visit one! And you can embark on that the voyage right now – all you need is an internet account.