Santa Fe Trail Association Newsletter
Check out the latest news from our friends and partners!
National Historic Trail Newsletters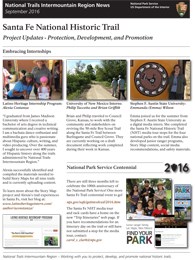 Fall 2016 - Embracing internships, NPS centennial, Salem Park waysides, Junior Wagon Master, Kansas City Area, and more.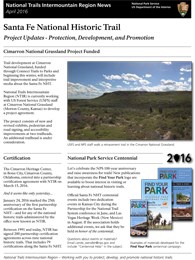 Spring 2016 - Project funding, certification, centennial, media tour short films, new signage, and a project queue for you!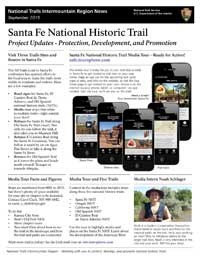 Fall 2015 - Media tours, conferences, signs, facts and figures, historic buildings research, and more.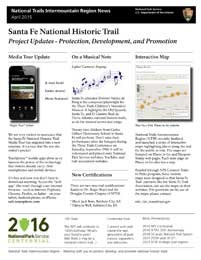 Spring 2015
- Highlights include music and exhibits; maps and tours; signs, designs, and redesigns; and centennial and certifications.
Last updated: January 28, 2020