Vets on the River Programs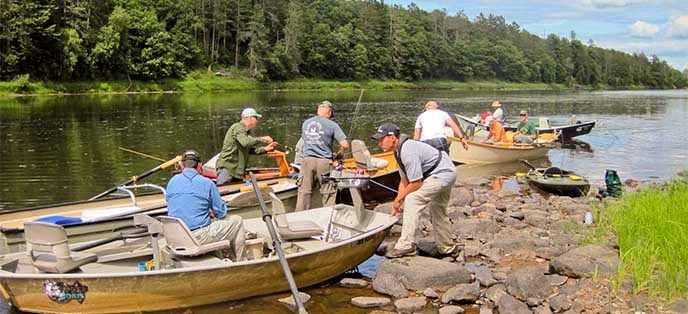 2018 Vets on the River Programs
Rivers of Recovery Guided Fishing Trips
Spend two days and three nights on a guided fly fishing trip on the Namekagon River for combat veterans.
September 10-13: Women's Trip

Vets & Family Paddles
These are great opportunities for all veterans and their families to experience the St. Croix Riverway.
June 2: Horse Spirit Paddle
June 23: United Womens Vets
July 21: Washburn County Vets
August 4: Sawyer County Vets
August 10: Pierce and St. Croix County Vets
September 22: Horse Spirit Paddle
September 29: Honor the Colors Fall Paddle

Veteran Honor Cruises
Enjoy a free cruise down the beautiful St. Croix River with other veterans in a pontoon boat while learning about the history and significance of the Riverway.
July 16: Metro VA Homeless Shelter Tour
July 23: Minneapolis VA Medical Hospital Tour
August 8: Minneapolis VA Medical Hospital Theraputic Photography Tour
September 23: Women Vets Honor Cruise
Contact: Jeff Butler, Veterans Program Coordinator at 715-635-8346, ext. 425 or jeffrey_p_butler@nps.gov for questions and to register.
Watch a
video
about a young veteran suffering from PTSD describe how the Vets On The River Program at the St. Croix National Scenic Riverway has helped him.
Last updated: June 18, 2018