Vets on the River Programs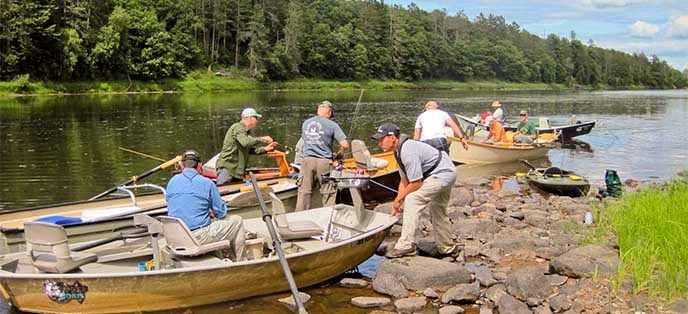 2019 Vets on the River Programs
Vets and Family River Paddles
River paddles provide opportunities for all veterans and their families to experience the St. Croix National Scenic Riverway. Contact the County Veteran Services Office in the listed counties for more information and registration.
6/1, Horse Spirit Paddle - Host: Sawyer County, Time 1:00 PM

6/23, United Women's Veterans - Host

:

All Counties, Time 9:00 AM

7/16, Full Thunder Moon Paddle - Host Pierce-St. Croix Counties, Time 5:30 PM

7/20, Mid-Summer Paddle -

Host:

Washburn County, Time 9:00 AM

8/15, Sturgeon Moon Paddle- Host: Burnett County, Time 4:30 PM

9/14, Voyageur Family Paddle -Host Ashland-Bayfield Counties, Time 10:00 AM

Rivers of Recovery Fishing Trips
Working with Rivers of Recovery, combat veterans spend two days and three nights on a guided fly fishing trip on the Namekagon and St. Croix Rivers.
June 25-28

July 23-26

August 13-16

September 17-20
Contact: Park Ranger Dale Cox, at 715-483-2272, or Dale_Cox@nps.gov for questions and additional information on how to register.
Watch a
video
about a young veteran suffering from PTSD describe how the Vets On The River Program at the St. Croix National Scenic Riverway has helped him.
Last updated: April 21, 2019