Vets on the River Programs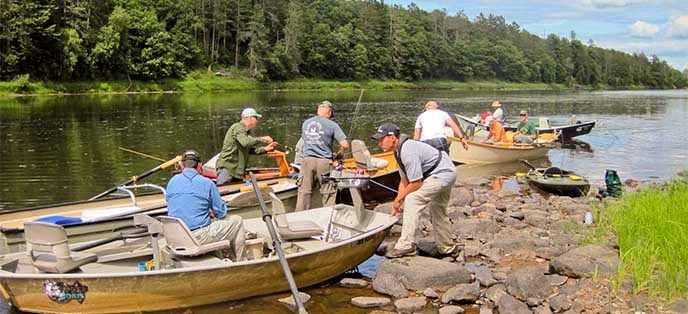 2021 Vets on the River Programs

Veterans and Family River Paddles
River paddles provide opportunities for all veterans and their families to experience the St. Croix National Scenic Riverway. Programs for the 2021 season are planned in accordance with current CDC guidelines. Please contact the County Veterans Service Office in the listed counties about registering for a specific paddle.

2021 Schedule of Paddles
Tuesday, June 29, 10:00 AM, Early Summer Paddle, Thompson Bridge to Phipps Landing. Host: Sawyer County
Saturday, August 7, 4:30 PM, Dog Days of Summer Paddle, Minnesota Insterstate Landing to Osceola Landing. Hosts: Polk and Chisago Counties
Sunday, August 22, 4:00 PM, Full Sturgeon Moon Paddle, Namekagon Trail to Riverside Landing. Host: Burnett County
Thursday, August 26, 4:00 PM, Wisconsin Heroes Paddle, Minnesota Interstate Landing to Osceola Landing. Hosts: Pierce and St. Croix Counties
Saturday September 11, 10:00 AM to 2:00 PM - Honor the Flag, Voyageur Family Paddles at Forest Lodge on Namekagon Lake. Hosts: Ashland and Bayfield Counties
Saturday, September 18, 11:00 AM, End of Summer Paddle, Fritz Landing to Namekagon Trail. Host: Washburn County
Contact: Park Ranger Dale Cox, at 715-635-8346 x425, or e-mail us for additional information.
Watch a
video
about a young veteran suffering from PTSD describe how the Vets On The River Program at the St. Croix National Scenic Riverway has helped him.
Last updated: August 21, 2021